Totally Teens
San Diego teens! Here you'll find contests, events, scholarship information, volunteer opportunities and resources for tweens and teens in San Diego County. Come back every month for new events and information.
» Parents of teens! Find great articles and resources to help your parenting journey in our Just For You: Teens section.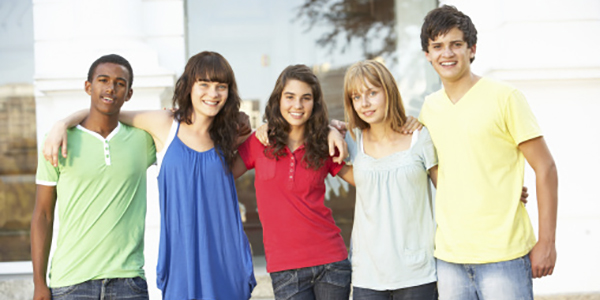 CONTESTS/SCHOLARSHIPS/INTERNSHIPS

"Oceanside Spotlight" Video Contest. To celebrate Oceanside's image and its talented students, the Oceanside International Film Festival is now accepting short films of up to 5 minutes (documentary, music video, narrative fictional story, historic account, PSA, etc.) focusing on Oceanside. Go to www.facebook.com/likeOIFF and message your YouTube or Vimeo link. The film with the most 'likes' on the festival's Facebook page by June 16 will be announced the winner, and will be publicly shown on the big screen during the festival. The winner will also be given the Oceanside Spotlight Award during the awards ceremony on Aug. 16 (see www.osidefilm.org for schedule). There is no fee to enter the contest, and non-Oceanside residents are welcome to participate. Deadline: June 15.
Organization for Autism Research's Scholarship Program offers $3,000 scholarships to students across the autism spectrum. Individuals with an autism diagnosis (DSM-IV or later criteria) pursuing full-time, post-secondary, undergraduate education or vocational-technical training are encouraged to apply. The Schwallie Family Scholarship is available to higher-functioning students, while the Lisa Higgins Hussman Scholarship supports students with more severe autism diagnoses. Details at www.researchautism.org/news/otherevents/scholarship.asp. Deadline: May 1.
Zoo InternQuest. Interested in a career in the life sciences? Join this program for high school juniors and seniors where you can learn from the Zoo's experts. During the seven-week internship, participants can visit various professionals at the San Diego Zoo, San Diego Zoo Safari Park and the San Diego Zoo Institute for Conservation Research, then share their experiences on the Zoo InternQuest Blog. Get the chance to communicate with blog followers and other virtual interns around the world! To apply, go to http://zoo.sandiegozoo.org/content/zoo-internquest. Deadline: May 29.
---
EVENTS

Saturday Science Club for Girls: Brain Games. Discover the various regions of the brain and find out how the human brain evolved from those of our primate ancestors. May 9, noon-2 pm. $14. Call to pre-register. Reuben H. Fleet Science Center, Balboa Park. www.rhfleet.org; 619-238-1233, ext. 806.
"West Side Story." This modern-day Romeo and Juliet takes you to New York City where two idealistic young lovers find themselves caught in a long-standing feud between two street gangs. May 9-17; visit website for schedule and tickets. David & Dorothea Garfield Theatre, 4126 Executive Dr., La Jolla. www.sdcjc.org/jc.
Bio Days: A Career Experience for Teens. Spend a weekend of up-close animal encounters, learning how to care for wildlife, feeding animals, preparing their diets and participating in hands-on activities. May 30 & 31, 9 am-4 pm. Call for fees and to register. Living Coast Discovery Center, 1000 Gunpowder Point Dr., Chula Vista. www.thelivingcoast.org/programs/biologist-day-camps; 619-409-5908.
---
VOLUNTEER!
TOPSoccer. This local soccer program for young athletes with special needs provides a fun and safe environment for them to participate in organized sports. Support the program by being a soccer buddy, and enjoy a rewarding experience! Learn more at www.sandiegosoccerclub.org/TOPSoccer.
City of Poway's Teen Volunteer Program. Assist the Community Services staff in planning, organizing and facilitating various recreation activities for the City of Poway and surrounding communities. Volunteer duties may include games and sports, arts and crafts, music, outdoor activities and more. Must be at least 14 years old. For details and to apply, email teenvolunteers@poway.org or go to http://ca-poway.civicplus.com/536/Volunteer-Opportunities-for-Teens.
---
TALENTED TEEN WRITERS WANTED!
Do you have a story to tell? Do you have an opinion on a current issue? We're looking for writers, ages 13-18, to be published as guest columnists for our Teen Life column. Essay must be no more than 800 words. Submit articles via email as a text document to editor@sandiegofamily.com. For guidelines, visit our "Teen Life & Youth Voices" page.

---
Help Spread the Word! Email information about events, contests, scholarships and volunteer opportunities for teens to jenny@SanDiegoFamily.com. Include brief description, date, time, address, cost, contact number and website. Submission does not guarantee publication. Deadline for the June issue: May 1.
---
» Visit our summer camp section to read Teens Wanted: Counselors in Training, a list of great summer camp volunteer opportunities for San Diego teens.

» To find more volunteer opportunities, visit our Donations, Volunteers, and Local Fundraisers page.
---
Updated: April 2015