Totally Teens
San Diego teens! Here you'll find contests, events, scholarship information, volunteer opportunities and resources for tweens and teens in San Diego County. Come back every month for new events and information.
» Parents of teens! Find great articles and resources to help your parenting journey in our Just For You: Teens section.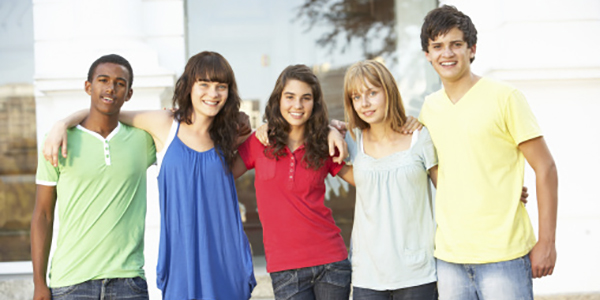 CONTESTS/AUDITIONS
Mission Trails Regional Park's Amateur Photo Contest. Capture the beauty of nature and get the chance to showcase your work at this annual contest with categories including Scenic Views, Black and White, and People, Flora and Fauna. Reception and awards ceremony at the Visitor & Interpretive Center on Sept. 19; all entries will be displayed from Sept. 12-Oct. 9. www.mtrp.org. Deadline: Aug. 31.
Local Kids Wanted for "Dr. Seuss' How the Grinch Stole Christmas!" Children, ages 6-15, are invited to audition for this spectacular holiday extravaganza at The Old Globe! Roles include Cindy Lou Who (girls, ages 6-10), the Who Family and Child Ensemble (ages 6-12) and the Teen Ensemble (ages 13-15). Auditions on July 25 & 27; by appointment only. For eligibility and other important details, visit www.theoldglobe.org/aboutus/jobs/auditions.aspx.
---
EVENTS

Summer Reading Program: Read to the Rhythm. Sing, dance and make some noise courtesy of this year's summer program at the library that offers a string of cool reads, activities and incentives for teens. Learn more at www.sdcl.org or www.sandiegolibrary.org.
Open Studio at Lux Art Institute. Let your creativity flow during this unstructured time in the studio. Materials and a thematic set-up will be provided. June 26, 1-4:30 pm. $10. For ages 16 & up. No registration required. 1550 S. El Camino Real, Encinitas. www.luxartinstitute.org.
DIY Project. Make a steampunk-inspired keychain. June 25, 3:30 pm. Free. Encinitas Branch Library, 540 Cornish Dr. www.sdcl.org.
"Star Trek: Into Darkness." Catch Comic-Con fever at this special event as you watch Star Trek's blockbuster sequel with the film score performed live by the San Diego Symphony Orchestra. July 11, 8 pm. For tickets, visit website. Embarcadero Marina Park South, downtown San Diego. www.sandiegosymphony.org.
Pitch Perfect Party. Bring on the attitude and spend an evening filled with music and lip-sync battles. July 10, 5 pm. Free. Lemon Grove Branch Library, 3001 School Lane. www.sdcl.org; 619-463-9819.
Watch Classic Movies Outdoors. Featuring The Mask on July 18, 6:30-9:30 pm at Ward Canyon Neighborhood Park (39th & Adams, Normal Heights); Grease on July 31, 7-10 pm at Heritage County Park (2454 Heritage Park Row, Old Town). Both films are rated PG-13. For more outdoor movie screenings, visit www.summermoviesinthepark.com.
Music Note String Art. Make the perfect gift for the music lovers in your family or circle of friends. July 2, 4-5 pm. Free. La Mesa Branch Library, 8074 Allison Ave. www.sdcl.org; 619-469-2151.
---
VOLUNTEER!
Olivewood Gardens and Learning Center. Teen volunteers can assist with special events as well as cooking and gardening instruction for children, and represent Olivewood at community events. Volunteer orientations every second Wed. of the month, 6-7:30 pm. To RSVP, email ally@olivewoodgardens.org. For ages 14 & up. 2525 N Ave., National City. www.olivewoodgardens.org/get-involved/volunteer-orientation.
TOPSoccer. This local soccer program for young athletes with special needs provides a fun and safe environment for them to participate in organized sports. Support the program by being a soccer buddy, and enjoy a rewarding experience! Learn more at www.sandiegosoccerclub.org/TOPSoccer.
City of Poway's Teen Volunteer Program. Assist the Community Services staff in planning, organizing and facilitating various recreation activities for the City of Poway and surrounding communities. Volunteer duties may include games and sports, arts and crafts, music, outdoor activities and more. Must be at least 14 years old. For details and to apply, email teenvolunteers@poway.org or go to http://ca-poway.civicplus.com/536/Volunteer-Opportunities-for-Teens.
---
TALENTED TEEN WRITERS WANTED!
Do you have a story to tell? Do you have an opinion on a current issue? We're looking for writers, ages 13-18, to be published as guest columnists for our Teen Life column. Essay must be no more than 800 words. Submit articles via email as a text document to editor@sandiegofamily.com. For guidelines, visit our "Teen Life & Youth Voices" page.

---
Help Spread the Word! Email information about events, contests, scholarships and volunteer opportunities for teens to jenny@SanDiegoFamily.com. Include brief description, date, time, address, cost, contact number and website. Submission does not guarantee publication. Deadline for the August issue: July 1.
---
» Visit our summer camp section to read Teens Wanted: Counselors in Training, a list of great summer camp volunteer opportunities for San Diego teens.

» To find more volunteer opportunities, visit our Donations, Volunteers, and Local Fundraisers page.
---
Updated: June 2015