Totally Teens
San Diego teens! Here you'll find contests, events, scholarship information, volunteer opportunities and resources for tweens and teens in San Diego County. Come back every month for new events and information.
» Parents of teens! Find great articles and resources to help your parenting journey in our Just For You: Teens section.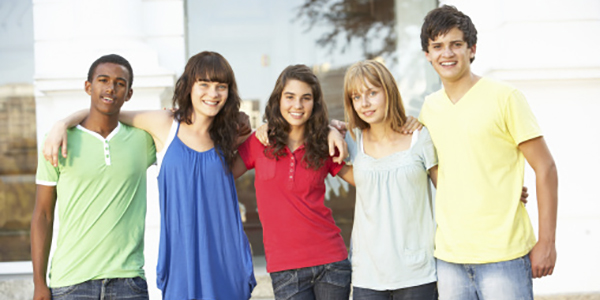 AWARDS/AUDITIONS
Prudential Spirit of Community Awards. This awards program honors outstanding community service by students, grades 5-12, at the local, state and national level. Get the chance to win cash prizes, a trip to Washington, D.C. and the opportunity to inspire other young people to get involved in volunteering. To apply, go to http://spirit.prudential.com or www.nassp.org/spirit. Deadline: Nov. 3.
---
EVENTS

Jr. High Jamz at Urban Jungle Fun Park. Jump, climb, slide and play with your friends at this music-filled indoor play park. Oct. 2, 8-11 pm. $12. For grades 6-8. 8711 N. Magnolia Ave., Santee. www.urbanjunglefunpark.com/jhjamz.
"The Phantom of the Opera." Cameron Mackintosh's new production of the Andrew Lloyd Webber classic offers exciting special effects plus new staging, lighting designs and choreography. Oct. 7-18; visit website for show times and fees. For ages 6 & up. San Diego Civic Theatre, 1100 3rd Ave., downtown San Diego. www.broadwaysd.com.
Teen Battle of the Bands. Come to this celebration of talent and music. Oct. 17, 4-7 pm. Free admission. Lemon Grove Branch Library, 3001 School Lane. www.sdcl.org.
The Scream Zone. Dare to enter this eternal realm of terror 'creeping' with attractions like the House of Terror, the Haunted Hayride, Karnevil, Paintball Apocalypse: A Nightmare on Clown Street and more. Sept. 25 & 26, Oct. 2-4, 8-11, 15-18 & 21-Nov. 1. Fri. & Sat., 7 pm-midnight; Sun.-Thurs., 7-11 pm. Visit website for tickets. For ages 10 & up. Del Mar Fairgrounds, 2260 Jimmy Durante Blvd. www.thescreamzone.com.
DIY Projects. Thursdays, 3:30 pm. Oct. 1: Monster Keychains; Oct. 8: Spooky Winking Origami Craft; Oct. 15: Googly Eye Picture Frame; Oct. 22: Dia de los Muertos Skull Decorations; Oct. 29: Decorate Sugar Skulls. Free. Encinitas Branch Library, 540 Cornish Dr. www.sdcl.org; 760-753-7376.
Haunted Hotel. Have a terrifying stay at the longest-running haunted house in San Diego where all your nightmares come true. Sept. 25-Nov. 1; visit website for hours. General admission: $18. For ages 10 & up. 424 Market St., downtown San Diego. www.hauntedhotel.com.
Halloween Snacks. Make marshmallow zombies, witch hats and brooms, graveyard pudding and ogre eyes. Oct. 20, 3:30-4:30 pm. Free. Santee Branch Library, 9225 Carlton Hills Blvd. #17. www.sdcl.org; 619-448-1863.
---
VOLUNTEER!
Olivewood Gardens and Learning Center. Teen volunteers can assist with special events as well as cooking and gardening instruction for children, and represent Olivewood at community events. Volunteer orientations every second Wed. of the month, 6-7:30 pm. To RSVP, email ally@olivewoodgardens.org. For ages 14 & up. 2525 N Ave., National City. www.olivewoodgardens.org/get-involved/volunteer-orientation.
TOPSoccer. This local soccer program for young athletes with special needs provides a fun and safe environment for them to participate in organized sports. Support the program by being a soccer buddy, and enjoy a rewarding experience! Learn more at www.sandiegosoccerclub.org/TOPSoccer.
City of Poway's Teen Volunteer Program. Assist the Community Services staff in planning, organizing and facilitating various recreation activities for the City of Poway and surrounding communities. Volunteer duties may include games and sports, arts and crafts, music, outdoor activities and more. Must be at least 14 years old. For details and to apply, email teenvolunteers@poway.org or go to http://ca-poway.civicplus.com/536/Volunteer-Opportunities-for-Teens.
---
TALENTED TEEN WRITERS WANTED!
Do you have a story to tell? Do you have an opinion on a current issue? We're looking for writers, ages 13-18, to be published as guest columnists for our Teen Life column. Essay must be no more than 800 words. Submit articles via email as a text document to editor@sandiegofamily.com. For guidelines, visit our "Teen Life & Youth Voices" page.

---
Help Spread the Word! Email information about events, contests, scholarships and volunteer opportunities for teens to jenny@SanDiegoFamily.com. Include brief description, date, time, address, cost, contact number and website. Submission does not guarantee publication. Deadline for the November issue: Oct. 1.
---
» Visit our summer camp section to read Teens Wanted: Counselors in Training, a list of great summer camp volunteer opportunities for San Diego teens.

» To find more volunteer opportunities, visit our Donations, Volunteers, and Local Fundraisers page.
---
Updated: October 2015