Totally Teens
San Diego teens! Here you'll find contests, events, scholarship information, volunteer opportunities and resources for tweens and teens in San Diego County. Come back every month for new events and information.
» Parents of teens! Find great articles and resources to help your parenting journey in our Just For You: Teens section.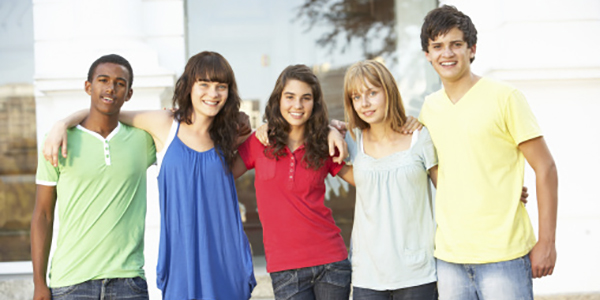 SCHOLARSHIPS
Tobacco-Free Life Scholarship. Share your vision for a tobacco-free world for a chance to receive $1,000 in scholarship funds from Tobacco-Free Life. Inspire smokers to make a positive change in their lives by writing an essay (between 1,000-1,500 words) with well-researched, evidence-based information. Two students will be selected each quarter to each receive $1,000 in scholarships. Open to undergraduate or graduate students, ages 18 & up. For rules and to download the contest application form, visit www.tobaccofreelife.org/scholarship. Deadline: Sept. 30, 11 pm (PST).
---
AUDITIONS

"Into the Woods" by Kroc Kids Jr. Theatre Company. Children can take advantage of this opportunity to be part of this acclaimed Broadway musical. Singing auditions (call 619-269-1540 for appt.) on Sept. 21, 4-7:30 pm; dance auditions on Sept. 22, 4-7:30 pm. Ages 8-18 are welcome. Performance dates: Dec. 9-11. The Salvation Army Kroc Center Arts/Education Bldg., 6845 University Ave., San Diego. www.sd.kroccenter.org/kroc-kids.html.

---
EVENTS

Saturday Science Club for Girls: PicoCrickets. Program and design your very own PicoCricket that lights up, spins and makes music. Sept. 10, noon-2 pm. $14. For grades 5-8. Call to pre-register. Reuben H. Fleet Science Center, Balboa Park. www.rhfleet.org; 619-238-1233, ext. 806.
Teen Luau. Don your Hawaiian shirts and grass skirts, and get ready for island-style fun under the stars! Includes an inflatable obstacle course, cannonball contests, food and more. Sept. 17, 4:30-8:30 pm. Free. Register early; space is limited. Poway Community Swim Center, 13094 Civic Center Dr. www.poway.org; 858-668-4671.
"The Addams Family" by Moonlight Stage Productions. The kooky, spooky family comes to life in this new musical comedy. Sept. 14-Oct. 1; visit website for complete schedule and tickets. Moonlight Amphitheatre, 1200 Vale Terrace Dr., Vista. www.moonlightstage.com.
---
VOLUNTEER!
TOPSoccer. This local soccer program for young athletes with special needs provides a fun and safe environment for them to participate in organized sports. Support the program by being a soccer buddy, and enjoy a rewarding experience! Learn more at www.sandiegosoccerclub.org/TOPSoccer.
City of Poway's Teen Volunteer Program. Assist the Community Services staff in planning, organizing and facilitating various recreation activities for the City of Poway and surrounding communities. Volunteer duties may include games and sports, arts and crafts, music, outdoor activities and more. Must be at least 14 years old. For details and to apply, email teenvolunteers@poway.org or go to http://ca-poway.civicplus.com/536/Volunteer-Opportunities-for-Teens.
---
TALENTED TEEN WRITERS WANTED!
Do you have a story to tell? Do you have an opinion on a current issue? We're looking for writers, ages 13-18, to be published as guest columnists for our Teen Life column. Essay must be no more than 800 words. Submit articles via email as a text document to editor@sandiegofamily.com. For guidelines, visit our "Teen Life & Youth Voices" page.

---
Help Spread the Word! Email information about events, contests, scholarships and volunteer opportunities for teens to jenny@SanDiegoFamily.com. Include brief description, date, time, address, cost, contact number and website. Submission does not guarantee publication. Deadline for the October issue: September 1.
---
» Visit our summer camp section to read Teens Wanted: Counselors in Training, a list of great summer camp volunteer opportunities for San Diego teens.

» To find more volunteer opportunities, visit our Donations, Volunteers, and Local Fundraisers page.
---
Updated: August 2016