Totally Teens
Totally Teens September 2011
Contests
x2VOL Video Contest. High school students, grades 9-12, can win a $1,000 scholarship for creating a short video explaining why community service is important. The x2VOL Video Contest, sponsored by Texas-based intelliVOL—which developed the x2VOL volunteer tracking and reporting system for high schools—runs through September 30, 2011. A $1,000 and two $500 scholarships will be awarded to students who best convey volunteerism's importance. Videos must be two minutes or less and posted on YouTube by midnight on Friday, Sept. 30, 2011. Details and guidelines at www.intellivol.com/videocontest.
"Everybody Can Save a Life" Video Contest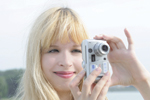 Hello, Hollywood! Help raise awareness about being a living organ donor on MatchingDonors.com and have your 30-second video entry judged by Hollywood's decision makers! First place winner will be awarded with $5,000 plus the opportunity to work as an assistant producer for a TV show, movie or music video with one of the judges, or even help in producing an iPhone game with the creator of Xbox Live. He will also be given two tickets to attend the Hollywood Awards Gala on Oct. 24 where he can meet and socialize with Hollywood's biggest stars. For ages 16 & up. www.matchingdonors.com/life/pdfdocs/Contest.pdf. Deadline: Sept. 13.
---
Activities/Fun Stuff
Selena Gomez & The Scene. Get ready to dance to hip-shaking tunes as this multiple award-winning pop band performs their hits including Love You Like a Love Song and Who Says. Sept. 9 at 7 pm. $20-$75. Valley View Casino Center, 3500 Sports Arena Blvd., San Diego.
www.valleyviewcasinocenter.com.
Hatha Yoga. De-stress while toning your body in this free class. Sept. 3, 10:45 am. Please wear comfortable clothing and bring bottled water and a mat, towel or blanket. Lemon Grove Branch Library, 8073 Broadway. www.sdcl.org; 619-463-9819.
Saturday Science Club for Girls: Geometry with a Twist. Find out how geometry has influenced everything from fashion design to jewelry making, and use tessellations and circular designs to create your own fashion statement! Sept. 10, noon-2 pm. $12. Pre-registration required. For grades 5-8. Reuben H. Fleet Science Center, Balboa Park. www.rhfleet.org; 619-238-1233, ext. 806.
Graphic Novel Book Club. Get together with other teens and discuss your favorite graphic novels, manga and comic books. Sept. 1, 4-4:45 pm. Free. Spring Valley Branch Library, 836 Kempton St. 619-463-3006.
Youth Summit 1.0. Attend this free event by Reach One Teach One, Inc. that will empower, motivate and give you the tools for success. Featuring fun activities, prizes and breakout sessions with topics including Play to Win, Keeping Your Eyes on the Prize, Beating the Odds and more. Sept. 10, 8 am. To register, visit the website. For ages 14-18. Educational Cultural Complex, 4343 Ocean View Blvd., San Diego. www.rotosd.org.
Back-to-School Makeovers. Get a new look this school year with great tips from a makeup professional. Sept. 7, 4-5:15 pm. Free. Encinitas Branch Library, 540 Cornish Dr. 760-753-7376.
Teen Night Out at Imperial Beach Sports Park. Enjoy a night of live music, movies, games, jamming sessions, pizza and more. Every third Friday of the month, 6-10 pm. $5. IB Recreation Center. 425 Imperial Beach Blvd., Imperial Beach. 619-628-1385.

Crafts, Crafts, Crafts! Saturdays, 1:30-2:30 pm. Sept. 3: Wire Sculptures; Sept. 10: Scrapbooking; Sept. 17: Hippie Swirls; Sept. 24: Balloon Animals. Free. Pine Valley Branch Library, 28804 Old Hwy. 80. 619-473-8022.
"Dinosaurs 3D: Giants of Patagonia" at theNAT. Join Professor Rodolfo Coria, a world-renowned paleontologist, as he visits sites of major discoveries in Patagonia, and travel back in time to see these amazing creatures come to life. Sept. 6-Nov. 30; visit website for screening times. $11-$17. San Diego Natural History Museum, Balboa Park. www.sdnat.org; 619-232-3821.
Friday Teen Nights. Hang out with your friends and enjoy movies, games, activities, food and more. Through Sept. 23, 6-9 pm. City Heights Recreation Center & Mid-City Gymnasium, 4302 Landis St., North Park. 619-516-3082 or 619-641-6125.

---
Volunteer!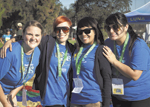 Annual Girl Scouts New Day 5k

Make a difference at this fun event that raises awareness of healthy lifestyle choices. Volunteers are needed to greet participants, direct traffic, run activities in the Kids Zone and help distribute T-shirts, goodie bags, food and water. Sept. 25, 5:30-9:30 am at Mission Bay Park, De Anza Cove, San Diego. For more information, email volunteer@sdgirlscouts.org, www.sdgirlscouts.org.

---
Help Spread the Word! If you have an event, activity or website other teens might want to know about, email Jennifer A. Burman, Totally Teens Editor, at Jenny@SanDiegoFamily.com. A submission does not guarantee publication. The submission deadline for the July issue is June 1.