Summer Camps and Programs
Time For Camp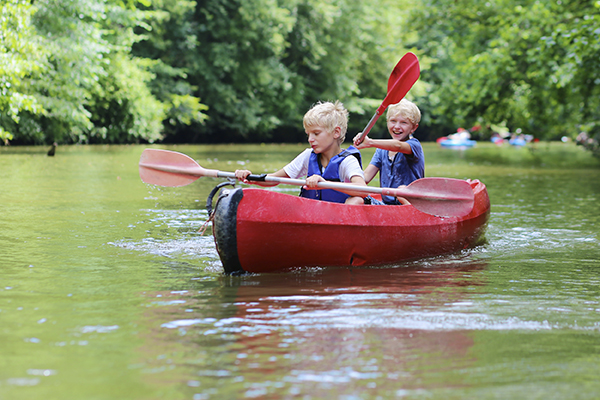 Make the most of school breaks! Spring and summer camps give kids the opportunity to do activities they love or try something new. You're sure to find the perfect camp with our guide. We've got it all—watersports, science, art, animals, cooking, sewing and outdoor fun!

Indicates camps certified to care for children with special needs.

Indicates camps that have a "booth" in our Virtual Camp Fair. "Visit" the fair starting April 15, and find videos, photos, FAQs and additional information for this camp.

QUICKLINKS: Traditional Day Camp Experience | Speciality | Science & Discovery | Technology & Filmmaking | Language | Painting, Drawing Ceramics | Animal Encounters | Drama/Theater | Dance/Music | Watersports | Sports | Academic Focus | Play Based | Overnight/Resident Camps | Schools Offering Summer Programs



TRADITIONAL DAY CAMP EXPERIENCE

Boys & Girls Club of San Dieguito
Carmel Valley, Del Mar, Encinitas, Solana Beach - 858-720-2180
www.bgcsandieguito.org
Ages 5-15; June 13-August 25


Four convenient locations, flexible and affordable options. Adventure day camps, Jr. adv. camps, camp and swim, specialty camps, sports camps, teen camps & leadership in training program.

Camp Gulls
Point Loma, La Mesa - 619-223-3663
www.campgulls.com
Pre K-8th grade; June 13-August 19
Weekly activities, along with field trips that include swimming, science, arts, crafts, robotics, water sports and more.

Girl Scout Camps
Balboa Park, Escondido, Julian
619-298-8391
www.sdgirlscouts.org/camp
Ages 5-17; June-August


Girls grows into leaders while experiencing the best parts of being a kid: playing (and learning) in groups where everyone belongs, trying tons of new things, and exploring the natural world, always in a safe, fun setting.

Kroc Center Summer Day Camp
College Area - 619-269-1470
www.sd.kroccenter.org/daycamp.html
Ages 4-14; June 20-August 26
Provides children of all ability levels the opportunity to play and grow in a positive and safe atmosphere. Motivated by God's love, this program strives to develop the whole child (within their environment) to help them grow physically, mentally and socially.

SPECIALTY

Model Railroad Engineer Camp
Balboa Park - 619-696-0199 x1608
www.sdmrm.org
K-8th grade; June-August
Your children can enjoy an entire week of constructing a model railroad diorama. Campers will create the scenery, buildings and their own freight cars. They will also learn weathering, electrics, trackwork, wiring, and will go behind the scenes of our museum exhibits.

Woodshop Wizards Woodworking
East County, North County - 619-749-7534
www.juniorbuildersacademy.com
Ages 6 & up; June 27-August 5
A hands-on woodworking program using hammers, drills, levels, squares and more. Safety and proper use of each tool is stressed. Students construct several projects, allowing them to have hands-on experience using real tools and to creatively paint and personalize their projects to take home.

SCIENCE & DISCOVERY

San Diego Natural History Museum
Balboa Park - 877-946-7797
www.sdnat.org/summercamp
K-8th grade; June 20-August 26



Summer camps will inspire and encourage children to have fun while learning about nature and science. Half-day camps for kindergarten, and full-day camps for grades 1-8. Plus, Exhibit Explorers for students in grades 6-8.

Science Camps at Reuben H. Fleet Science Center
Balboa Park - 619-238-1233
www.rhfleet.org
Pre-K-8th grade; March 28-April 1, June 13-August 19
Spring camp offers a variety of science activities and themes, like forensics and sci-fi. Camps include explorations in the museum's exhibit galleries and loads of hands-on activities. Sign up for individual days or the whole week. Summer camps offer weekly full-day and half-day science camps, including space exploration, chemistry in the kitchen, computer programming, Maker projects and more.

Summer Learning Adventure Camps at Birch Aquarium at Scripps
La Jolla - 858-534-7336
www.aquarium.ucsd.edu/education
Ages 4-15; June 27-August 26
From the classroom to the seashore, these accredited Summer Learning Adventure Camps merge scientific exploration with hands-on fun and learning.

TECHNOLOGY & FILMAKING

Code Rev
Solana Beach/ Del Mar - 310-450-4984
coderevkids.com/solanabeach
Ages 6-16; June 13 August 12
Campers Create, Code, Design, Build, Make, Animate, Imagine, and Dream Up Apps, Games, Websites, Robots, Minecraft Worlds Built by code, Engineering and Math Problems, and animate scenes from their imaginations. 3 Outside Breaks everyday, on and off-tech activities, new friends, awesome fun, and even more awesome projects to take home.

Digital Media Academy
UC San Diego - 866-656-3342
www.digitalmediaacademy.org
Ages 6-17; June 27-August 12
Digital Media Academy tech camps jump-start young imaginations and help kids and teens pursue their creative dreams while teaching them important STEM concepts. From game design to app development, animation to photography, filmmaking to music production, and everything in between, students have the opportunity to tackle today's coolest tech topics. Project-based one-week camps and two-week academies provide students with the confidence to pursue a future in technology.

Invent Now Camp
Multiple locations in San Diego - 800-968-4332
campinvention.org
Grades 1- 6
Camp Invention reinvents summer fun! Local educators lead a week of hands-on activities created especially for 1st-6th graders. Time will be spent constructing and personalizing a DIY solar-powered cricket with a unique habitat and disassembling electronics using real tools. Early registration discounts are available.

Media Art Center
El Cajon- 619-230-1938
www.digitalgym.org/mediacamps
Ages 6-13; June 13- August 26
This camp provides many possibilities of creative media making. Work with live-action video, stop-motion animation, interactive media and design, sound recording, digital photography, and more. Use software such as iStopMotion, GarageBand, and iMovie. Every week-long camp ends with a screening and exhibition for family and friends!

Minecraft Computer Programming Camp
Balboa Park - 619-238-1233
www.rhfleet.org
4th-7th grade; March 28-April 1, June 20-August 12
Learn how to Mod Minecraft by making custom blocks and items, creating and controlling Mobs or making your own mini games. Test out your creation in the Minecraft Simulator and even run it in on Minecraft at home.

Mobile Technology Camp
Mira Mesa - 949-529-0438
www.hands-on-mobile.com/summer16
Ages 8-13; June 27-August 5


Summer fun is reinvented through the lens of mobile technology in this fun, innovative camp. Through coding, circuits and Android app design, campers are inspired to become the builders of tomorrow's technology instead of just consumers.

TechKnowHow Technology and Robotics Summer Camps
Countywide - 877-432-0970
www.techknowhow.com/california/san-diego
Ages 5-14; June 13-August 19


Week-long summer camps offer a variety of fun and enriching hands-on projects. Summer camps include building projects with LEGO® gears and motors, WeDo® and NXT® Robotics, Game Design and Programming. Classes feature high-interest, age-appropriate projects which teach technology and science skills based on a S.T.E.M. curriculum.

Youth Coding Camps by ThoughtSTEM
Countywide - 858-869-9430
www.thoughtstem.com/camps
Ages 8-14; All summer
ThoughtSTEM's Youth Coding camps inspire kids to create with code. Enroll your student in one of our popular Minecraft Modding camps, where beginner and advanced students create Minecraft mini-games, Redstone mazes, and customize Minecraft worlds, all using the power of code. Check website for camps throughout the summer.

LANGUAGE

Around the World/Tour du Monde
La Jolla - 858-456-2807
www.sdfrenchschool.org
Ages 3-13; June 20-July 29


The SDFAS camp, "Around the World," promotes language skills during the summer. Children do fun activities while getting an immersion experience in French, Spanish, Italian, Chinese or English.

Bilingual Kids Spanish and Mandarin Summer Camps
Balboa Park - 619-366-3098
www.bilingualkids-sd.com
Ages 4-12; June 20-August 12
Full immersion summer camp designed to optimize foreign language acquisition through music, games, cultural activities, arts and crafts, literature, outdoor activities and field trips.

Super Spanish Immersion Camps
San Marcos - 760-510-9639
www.superspanish.net
Ages 18 months-7 years; July 6-August 26
Each week students will enjoy music, performances, water fun, soccer, yoga, arts and crafts all in a Spanish immersion environment. This is the best way for children to gain competence and confidence in speaking Spanish.

PAINTING, DRAWING, CERAMICS

Carlsbad Art Farm
Carlsbad - 760-688-6147
www.carlsbadartfarm.com
2nd-8th grade; June 13-August 12
Award-winning outdoor fine arts and animal camp on a private 10-acre woodland wonderland in north coastal San Diego County. "It's like a national park and zoo combined."

Little Artists Summer Morning Classes
Clairemont - 858-268-2255
Poway - 858-486-1555
Rancho Bernardo - 858-451-2055
San Carlos - 619-462-1955
Tierrasanta - 858-740-6055
www.mylittleartists.com
Ages 4-18; June-August
Morning classes start mid-June, offering the same great program with convenient morning classes for all ages. Drawing, painting and ceramics available in the morning as well as in the afternoon.

Little Fish Comic Book Camps
Ocean Beach - 619-356-1103
www.lilfish.us
Ages 7-adult; All summer
Offers exciting summer comic art classes for teens and pre-teens where cooperation, creativity and each student's unique vision will help them to create an individual comic project and see it to completion. No advanced experience is needed and all materials are provided.

Pachis Summer Art Camp
Point Loma - 619-320-8057
www.mypachis.com/camp
Ages 5-12; July 5-August 19
From painting, drawing, sewing, sculpture and more, children will be introduced to new ways to make and experience art. Outdoor time is incorporated to enjoy the park and beautiful surroundings of Liberty Station. Full day camps run throughout the summer.

The Hot Spot Pottery & Candlemaking
Liberty Station - 619-223-1339
www.thehotspotstudio.com
Ages 6-16; June-August
Learn painting techniques like etching, masking and stenciling on pottery, and/or learn how to build a candle with your choice of fragrance.

The New Children's Museum Summer Camps
Downtown - 619-233-8791
www.thinkplaycreate.org/camps
Ages 4-12; June 13-August 26
The New Children's Museum offers camps that are project-based and taught by professional artists and educators. Camps encourage children to work individually and in small groups and offer activities where campers think, play and create.

ANIMAL ENCOUNTERS

Animal Adventure Camp - Humane Society
San Diego, Oceanside & Escondido - 619-279-5939
www.sdhumane.org
Ages 5-13; June 27 - August 5
Games, crafts and hands-on animal interactions & activities help children develop respect and a positive attitude toward all living beings.

Circle T Ranch
Lakeside - 619-312-0544
www.thecircletranch.com
Ages 6-12; June-August
The Ranch experience teaches respect for animals and safety on the Ranch. Care, feeding, tacking, grooming and riding skills are all taught on a daily basis in a shady, secure environment. They also offer daily lessons, horse riding and private cabin with sheltered picnic area for birthdays.

Safari Park Summer Camps
Escondido - 619-718-3000
www.sdzsafaripark.org
Ages 2-18; June 20-August 5


Discover an adventure like no other during the San Diego Zoo Safari Park's Summer Camp. Safari Park camp is hands-on, join-in, be-a-part-of-it fun where your kids will participate in nature play, discover the wonders of wildlife, and have an amazingly wild week.

San Diego Zoo Summer Camps
Balboa Park - 619-718-3000
www.sandiegozoo.org
K-12th grade; June 29-August 28


Kids explore the wonderful world of animals through adventures that include animal encounters, behind-the-scenes visits, bus rides, games, and edible food crafts. Choose one or two weeks of fun per grade level. They also offer summer art classes for grades 1-12 and 1/2-day "Cub Camp" for kids ages 4-5.

Summer Critter Camp at Helen Woodward Animal Center
Rancho Santa Fe - 858-756-4117
www.animalcenter.org
Preschool-8th grade; June 13-August 19
Summer Critter Camp is San Diego's best animal camp for kids. Children will experience a week of animal interactions and activities including animal-themed games, crafts, songs and more. They also offer two weeks (week 4 and week 10) of daily sign-ups.

Sweetwater Horse Camp
Bonita - 619-252-5544
www.sweetwaterhorses.com
Ages 5-12; Spring and Summer
Teaching San Diego's kids to ride since 1985. Day camp 9am-4pm, Mon.- Fri., for ages 5-12 who want to ride and learn all about horses. Pony Time Camp 10am-2pm, Tues.- Fri., for ages 5-6. Spring Dates: Mar 28–Apr 1, Apr 4–9, Apr 11–15. Summer Dates: June 6–Aug 20. Fall: Sept 19–23.

Wildlife Camps at Living Coast Discovery Center
Chula Vista - 619-409-5900
www.thelivingcoast.org
Ages 4-18; June 6-July 22


Perfect for animal lovers. Kids and teens enjoy hands-on nature fun and discovery with up-close animal encounters, nature hikes, scientific and career exploration, arts and crafts, games and outdoor fun. Plus: New exhibit, Passport to the Pacific, with new animals from around the world's largest ocean.

DRAMA/THEATER

California Youth Conservatory
Little Italy - 619-944-7574
www.cyctheatre.com
Ages 7-18; June 20-July 1
California Youth Conservatory's award-winning staff of actors and coaches teach the kids to act, sing and dance in this effective and exciting camp. Campers will take off-campus field trips to Legoland and Disney's California Adventure.

Children's Creative Performing Arts Academy
North Park - 619-584-2454
www.ccpaasd.com


Students are currently enrolled from South America, China, Korea, Vietnam, Japan, Thailand and Taiwan. Population is approximately 250 students and includes preschool, prekindergarten, kindergarten, elementary, middle school (junior high) and high school.

CYT Musical Theater Summer Camp
Countywide - 619-588-0206
www.cytsandiego.org/camps
Ages 5-18; June-August
Campers rotate to a variety of theater classes including dance, drama and voice taught by qualified instructors. All campers perform in the musical theater showcase for family and friends at the end of the week, featuring a variety of songs, dances and drama. They also offer an overnight camp for ages 13-18.

North Coast Rep Summer Camp
Solana Beach - 858-481-1055
www.northcoastrep.org/TheatreSchool
Ages 4-22; June 20-August 5
Summer fun week-long camps are taught by theater professionals. Purchase one or two weeks or combine with Willy Wonka for all four weeks. For younger actors there is a half-day Pinkalicious Camp, Tween camps are designed to develop skills and become more confident in acting abilities.

Royal Academy of Performing Arts
San Diego - 858-259-7272
www.rapasd.com
Ages 3-18; All summer
Camps cater to all levels from recreational to pre-professional. A variety of styles are offered, such as dance, acting, singing, acro, strengthening, intensive training and much more. In one week, each child improves overall technique, self-esteem, performance and skill. For more information, email admin@rapasd.com.

San Diego Junior Theatre
Balboa Park - 619-239-1311
www.juniortheatre.com
Ages 3-18; April, June 6-August 26
In addition to traditional camp, they offer acting and musical theater camps for those interested in theater performance. Every session of camp is unique.

Young Performers at La Jolla Playhouse
La Jolla - 858-550-1070
www.lajollaplayhouse.org/education-and-outreach/programs-for-youth/yp-at-ljp
Ages 7-18; June-August


Young Performers at La Jolla Playhouse (YP@LJP) offers fun, interactive theater programs with teaching artists who inspire young actors to reach for the stars and build theater skills.

DANCE/MUSIC

California Ballet School
Kearny Mesa - 858-560-5676
www.californiaballetschool.org
Ages 6-22; June 27-July 29
Offers a complete summer dance program, designed to compliment students' training received during the regular school year. Summer programs are divided into four levels, from beginning to professional. Housing is available for the advanced and professional summer intensive.

City Ballet's Dance Camps
Pacific Beach - 858-274-6058
www.cityballet.org
Ages 4-18; June-July
City Ballet offers two 2-week sessions of fun-filled activities that include ballet technique, dance related crafts and mini-performances. Camps are open to beginners through pre-professional students and offer seven different levels of instruction.

International Music Sessions
La Jolla - 631-405-0166
www.imusicsessions.org
Ages 6-18; June 27-July 1


Here's a chance for your musical child to study with some of today's most exciting world-class artists. Meet students from all over the world and share in a unique cultural dialogue through music. Enrollment is limited, apply today.

Music Theater Camp
Mission Valley - 619-297-4366
www.fumcsd.org/camps
2nd-8th grade; August 1-5, 8-12
Travel to the 1950s for one or two weeks of music, art, dance and fun preparing the show "At the Bandstand." All campers will participate in the performances. 9am-3pm. $175/week, $195/week with extended care (8-9am, 3-5pm).

North County Gymnastics & the Gyminny Kids
4S Ranch - 858-451-0204
www.gyminnykids.com
Ages 3-15; June 10-September 3
Whether here for morning camps, afternoon camps or all day, children will have fun trying gymnastics, spending time in the Bungee Bouncer system, crafting with friends and snack time. Early drop-off and late pick-up are available for an additional fee.

San Diego Civic Youth Ballet Camps
Balboa Park - 619-233-3060
www.sdcyb.org
Ages 4-10; July 5-August 22
Children can experience ballet at these affordable, week-long summer camps. Class sizes are limited, so enroll today to ensure your spot.

Scripps Performing Arts Academy
Scripps Ranch, Torrey Hills - 858-586-7834
www.scrippsperformingarts.com
Ages 4-19; June-August


Weekly dance and musical theater themes: Pop Stars Rock, Best of Broadway, Angelina and Your Ballerina and more. Or choose from a summer ballet program designed to foster a love for ballet while enhancing technique. Each program culminates in a costume performance in our Black Box Theatre or outdoor performance space.

Tower Talent Studio West
Mssion Valley - 858-824-0700
www.towertalent.com
Ages 8 & up; July 8 - July 12
Over the course of one week, students will gain expertise in the film-making process. Each participate will act as a different member of a film crew - so whether you want to act, direct, edit or work behind the camera, this is the hands-on camp you have been waiting for! See p. 25
Vernetta's Dance Studio
North Park - 619-260-1707
www.vernettadance.com
Ages 2 & up; All summer
Tap, ballet and tumbling classes. Fun classes, family oriented, moms and dads can have coffee and cookies while they watch. Performing opportunities at fairs and festivals. First lesson free.

WATERSPORTS

Aqua Pros Swim School
Clairemont or Your Home - 619-209-2990
www.aquapros.org
Infants-adults; Summer lessons


Dedicated to providing a professional year-round learn-to-swim program, Aqua Pros strives for each individual to reach their full aquatic potential. They teach how to become competent in the water and emphasize proper swimming techniques. Safety in the water is their #1 priority.

Bubbles Swim School
Spring Valley - 619-660-0128
www.bubblesswimschool.com
Ages 2 months-adult; Summer lessons


Bubbles emphasizes comfort and safety, instead of just playing. Swimming provides freedom of movement in the water, helping children to develop motor skills and improve decision making. Their highly advanced program produces results.

Floaties Swim School
Poway & Eastlake - 877-277-7946
www.floatiesswimschool.com
Ages 3 months & up; Year round


Specializes in teaching infants and children how to swim in a safe, nurturing enviornment. They begin teaching infants as early as 3 months old and continue to teach until the adult level. Indoors and open year round. Small class sizes (3:1 ratio) with highly qualified and passionate teachers.

Noonan Family Swim School
Multiple locations - 858-451-0794
www.noonanfamilyswimschool.com
Ages 3 & up; Summer lessons


Offering 2-week summer swim lesson programs. Get a jump start on swimming by participating in swim class Monday through Thursday. Summer sessions offered at San Diego, Del Mar, 4S Ranch, Carlsbad and Murrieta.

Watersports Camp at Mission Bay Aquatic Center
Mission Bay - 858-539-2003
www.watersportscamp.com
Ages 6-17; June 13-August 26



Offers exciting full and half day camps in wakeboarding, surfing, sailing, paddling, marine science and more. Provides high-quality camps in a safe, fun and educational environment. Operated by Associated Students of SDSU, UCSD Recreation and sponsored by the YMCA.

SPORTS

Archery, Fencing & Medieval at LionHeart
East County - 619-462-2027
www.lionheartsandiego.com
Ages 8 & up; weekly starting July 11
Archery from 9am-noon is a great way to start the day. In the afternoon, choose medieval sword and relive history as a warrior or choose the modern version of sport fencing and learn to move the modern sword lightning fast.

Camp Flips Elite Gymnastics Academy
El Cajon - 619-441-5900
www.EliteGymnastics.com
Ages 4-14; June 27-September 26
This high-energy experience is designed to excite, motivate and stimulate kids. Each gymnastics event introduces a different world of challenges for a child's mind and body. Fully supervised by trained and accredited staff.

Champ Camp
San Carlos - 619-297-4366
www.fumcsd.org
Preschool-5th grade; July 25-29
Campers learn skills, sportsmanship, respect, encouragement, confidence and discipline. Preschoolers will experience a new sport daily. K-5th will choose one sport: flag football, soccer, basketball, baseball or cheerleading. 9am-1pm, $75/week includes snacks, t-shirt, water bottle, towel and bag. Sponsor: Kids First Ministry, First United Methodist Church-San Diego.

Champion Gymnastics and Cheer
Santee – 619-449-7717
www.cgcchamps.com
Ages 4 & up; June 27-August 12
Summer camps (9am-3pm) are half day gymnastics and half day fun-loving activities to keep kids engaged. Camps are run by experienced instructors on safe, high-quality equipment.

Fencing Camps & Warrior Camps
Sorrento Valley - 858-622-9696
www.teamtouche.com
Ages 7-15; June 13-August 19
Campers will learn tactics and techniques of Olympic style fencing through fun and engaging games. Warrior campers will learn history and techniques of various warriors ranging from Vikings, Romans and Mongols.

Fit Kids
Carmel Mountain - 858-674-4480
www.fitathletickids.com
Ages 5-11; June 20-August 19
Camp includes a variety of sports, games, crafts and good times with friends. Kids participate in activities such as swimming, tennis lessons, dance, yoga and lawn games. With each activity, kids will be grouped according to age and ability level.

NCTA Summer Tennis/STEM Camps
Vista - 760-583-6882
www.playncta.com
Ages 5-18; June 13-August 5
Summer tennis camps are designed to combine sports with academics to develop well-rounded student athletes. They offer rich team-building experiences with the combination of tennis, STEM projects, yoga, and other fun activities taught by certified professionals. Full day (9am-3pm) and half day (9am-noon) available.

PGA- Junior Golf Camp
North County-909-994-5263
http://scpga.com/juniorcamps
Ages 3-16; June - August
Join SCPGA, in partnership with TGA, for a summer of fun! The golf camps we support and the golf camps we offer provide an unforgettable experience for your child. We keep them active all day through combining expert instruction, exciting activities and course play. With a low camper to instructor ratio, we provide ample individual attention and proper instruction for your child.

Poway Gymnastics
Poway - 858-748-1716
www.powaygymnastics.com
Ages 5 & up; April 11-15
Spring camp is a week-long camp from 9am-3pm. Kids have a blast learning gymnastics, playing games, going through inflatable jungle maze and doing arts and crafts.

Soccer Shots Summer Camps
Countywide - 619-741-1005
www.soccershots.org/sandiego
Ages 3-10; June-August
Soccer Shots offers age-appropriate, fun and engaging soccer camps including soccer skill building, character development and fun.

Solid Rock
Poway - 858-748- 9011
www.solidrockgym.com
Ages Teens; June 20- August 5
Come learn the basics of rock climbing! Participants are taught top-roping bouldering and climbing exercises to build confidence and skill. By the end of each weekly session, campers will experience the challenge and excitement of lead climbing. Our program combines physical effort and intense mental focus to push campers to new heights! Camp offered in partnership with the City of Poway.

Top Gun Basketball Camp
San Diego - 855-218-7355
www.Topgunbball.com/sdfamcamps
Ages 6-14; June 27 - August 11
Focus is on the development of both individual basketball fundamentals and team concepts in a fun and positive learning environment. Playing the game the right way will be emphasized with teamwork and leadership skills from guest speakers.
USA Jump Starts
County-Wide - 619-851-6880
www.usajumpstars.com
Ages 5 - 17; June- August
USA Jump Stars promoted jump rope as a means to creating a healthy body and mind, while developing personal values, team spirit and sportsmanship, through competition and live performances. See p. 47
ACADEMIC FOCUS

64 Flavors at MBMA
University City - 858-457-5895
www.mbmacademy.com
Ages 5-11; June 27-August 19
"Flavors" to choose from: academics, art, music, sports, science & technology, cooking, musical theater, woodshop, chess and Spanish cultures. M-F 7am-6pm.

CMS Cricket and Kookaburra Camps
Poway - 858-673-1756
www.countrymontessori.org
Ages 2-10; June 20-August 5


Themes include Dr. Seuss, ancient Greece and fun with aeronautics. Each camp incorporates art, music and movement. Half-day and full-day camps with play time in a three-acre peaceful campus. Camps are led by CMS staff.

Compass Education Summer Session
Sorrento Valley - 858-720-1849
www.compassedu.org
K-12th grade; July 5-August 12
Small group classes in math, English, critical reading and problem solving. Classes run Mon.-Thurs. with individual sessions available on Fridays. Weekly enrollment available.

Element Education
Escondido- 760-359-8442
www.myelementmontessori.org
Ages 3-6; June 23 - August 11
This Montessori-inspired summer program is designed for children ages 3-6. Our summer program highlights the outdoors, the arts, and the ecosystems of our beautiful North County. Children will explore "topics of wonder" through hands-on activities that emphasize the diversity of life. Cooking and gardening are also included.

Montessori American School Summer Camp
Chula Vista - 619-422-1220
www.montessoriamerican.com
Ages 2-6; July
Summer camp program that provides children with hands-on experiences, learning activities, arts & crafts, cooking, games and lots of fun. Kids will love their themed camp, make new friends and have a blast. All within the traditional Montessori environment.

Renaissance Village Academy
Scripps Ranch - 858-564-9622
www.rvaschool.org
TK-12th grade; June-July


TK-3rd grade: six 1-week programs, sign up for am, pm, or whole day. Math, science, thinking skills, folklore, games, art, Russian. Grades 4-12: two 3-week programs, sign up for specific classes (writing, editing, math, vocabulary, logic, art, Russian) or the whole day. Priority/discount given to full-day students.

PLAY BASED

FUNBelievable Play
Lakeside - 619-456-2474
www.funbelievableplay.com
Ages 3-10
Multi-activity camps are perfect for boys and girls. Activities include playtime and games on the giant play structure, group games, parachute, arts and crafts, family movie and snack. Let kids run, jump, climb, be creative and meet new friends at these fantastic morning camps.

Kid Ventures Summer Camp
Countywide - 858-207-6088
www.kidventuresplay.com
Ages 2-8; June 6-August 26
Sign your child up for a day, a week or longer. Creative camp themes engage all the senses with opportunities to develop gross motor skills, improve social interaction and explore creative play.

Mesa Rim Adventure ROCKS! Camps
San Diego - 858-201-4411
www.mesarim.com/adventurecamps
Ages 4-14; Spring and Summer
Share the passion of climbing in a fun and safe environment that allows friendships to develop, facilitates personal growth and learning, and helps children reach goals and celebrate milestones. Activities include knot tying, arts and crafts, adventure activities like rappelling, youth yoga and rock climbing.

OVERNIGHT/RESIDENT CAMPS

CYT Musical Theater Camp
(see Drama/Theater)

Girl Scout Resident Camp
(see Traditional Day Camp Experience)

Safari Park Summer Camps
(see Animal Encounters)

YMCA Overnight Camps
Julian, Imperial Beach - 760-765-0642
www.ymca.org/camp
Ages 7-17; June 12-August 12
Three fantastic properties in San Diego County, Camp Marston in the mountains for summer adventures, Raintree Ranch exclusively for horseback riding near Julian, and Camp Surf on the Pacific Ocean.

SCHOOLS OFFERING SUMMER PROGRAMS

Balboa School
Escondido - 619-298-2990
www.balboaschool.com
1st-8th grade; June 27-August 5
Blend academics with engaging activities to reinforce skills and develop new ones. Students continue to make progress at a time when they might otherwise slip behind. The warm, personal environment assures success and fosters mastery for future achievement.

City Tree Christian School
Downtown - 619-232-3794
www.citytree.org

Mt. Helix Academy
La Mesa - 619-243-1400
www.mthelixacademy.org
K - 8th grade
Elementary - Mornings filled with engaging academic enrichment activities led by enthusiastic, caring teachers. Afternoons provide high-interest activities, crafts, games, sports and swimming at Mission Bay. Junior High -Fluency
fluency in Language Arts, Math and Study Skills.

Montessori Child Development Center
poway - 858-748-1727
www.MCDCPpoway.com
Ages 18 months - 6 years; June 6 - July 29
The activities in this camp includes, learning about ocean life, arts and crafts, storytelling & drama cooking,gardening,swimming lessons, science and includes a sleep overnight at school.

---

Updated: April 2016