Summer Camps and Programs
Time For Summer Camp 2015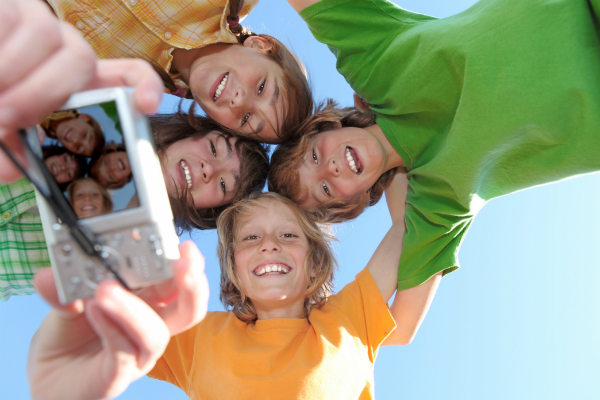 Make the most of summer! Summer camps provide kids with the opportunity to do something they love or try something new. You're sure to find the perfect camp for your child with our guide. We've got it all—watersports, science, art, animals, cooking, sewing and outdoor fun!



Indicates camps certified to care for children with special needs.

QUICKLINKS: Traditional Day Camp Experience | Speciality | Science & Discovery | Technology & Filmmaking | Language | Painting, Drawing Ceramics | Animal Encounters | Drama/Theater | Dance/Music | Watersports | Sports | Academic Focus | Play Based | Overnight/Resident Camps | Schools Offering Summer Programs


» Find more information in our camp extravaganza section!



TRADITIONAL DAY CAMP EXPERIENCE

Boys & Girls Club of Greater San Diego
Countywide
858-866-0591

www.sdyouth.org
K-8th Grade; June 15-September 4
The ultimate summer starts here. Register today for the Boys & Girls Clubs of Greater San Diego's Ultimate Summer Camps at 11 locations throughout San Diego. We offer 12 themed weeks of safe, fun and affordable summer camp with professionally trained & CPR Certified staff members.

Boys & Girls Club of San Dieguito
Carmel Valley, Del Mar, Encinitas, Solana Beach
858-720-2180

www.bgcsandieguito.org/programs/camps
Ages 5-15; June 15-August 20
School's out for summer! The Club is in! We have 60+ camps to choose from including camps for teens and half-day camps for 5-7 year olds.

Camp Gulls
La Mesa
619-460-3663
www.campgulls.com
Pre K-8th grade; June 15-August 21
Camp Gulls' action-packed program features a variety of activities: Lego engineering, cooking, volleyball, Math Madness, Jedi Martial Arts, golf, gardening, swimming, flag football, Super Science, hip hop, pedal boats, Improv, Photoshop, music production, bowling and more!

Girl Scout Camps
Balboa Park, Escondido, Julian
619-298-8391

www.sdgirlscouts.org/camp
Ages 5-17; June 15-August 14
Camp rules! Girl Scout camp is where your girl shines. She grows into a leader while experiencing the best parts of being a kid: playing (and learning) in groups where everyone belongs, trying tons of new things, and exploring the natural world, always in a safe fun setting.

The Salvation Army Kroc Center Day Camp
College Area
619-269-1470
www.kroccenter.org/day-camp
The Salvation Army Kroc Center's American Camp Association accredited summer day camps facilitate personal growth and safety, foster personal character development and respect for others, and help children develop skills in activity-specific areas. In addition to Kroc Adventures Camp, our unparalleled activities include Spiritual Discovery, Sport, and Specialty camps.


SPECIALITY
Camp Erin San Diego/Elizabeth Hospice
San Diego
800-797-2050

www.elizabethhospice.org/camperin
Ages 6-17; June 5-7
Overnight camp only
This annual weekend summer camp is open to children and teens ages 6 to 17 who are grieving from the death of someone close to them. This free camp experience combines traditional, high-energy camp activities with grief support and education. See p. 54

Kids Jr. Chef Cooking Summer Camp
Vista
760-419-4609
www.artfulchefs.com/San-Diego-Kids-Jr-Chef-Culinary-Summer-Camps-2015.html
Ages 8-16; July 13-August 14
Held in a professional commercial kitchen and taught by real chefs. Your child will never get closer to experiencing what being a chef is all about than in our Jr. Chef Camp. We stress safety, nutrition, creativity, and learning new skills. Jr Chefs will try new skills daily and have a great time making new friends and creating culinary masterpieces they can share at home.

Model Railroad Engineer Camp
Balboa Park
619-696-0199

www.sdmrm.org
1st-8th grade; April 1-5; June 16-August 15
This Spring & Summer your children can enjoy an entire week of constructing a Model Railroad Diorama! Campers will create the scenery, buildings and their own freight cars. They will also learn weathering, electrics, trackwork, wiring, and get to go behind the scenes of our museum exhibits!

Sew Inspired
Encinitas
760-908-7853
www.sewinspired.biz
Ages 7-12: June 9-August 27

Southwestern College Summer Arts Program


Chula Vista
619-421-6700
www.swccd.edu
Ages 12-18; June 8-July 30
Sign up for workshops in the ARTS! Includes dance, filmmaking, voice, orchestra, mariachi, digital photography, animation, photoshop, debate, improv theatre, & Shakespeare's comedies & tragedies!

Woodshop Wizards
La Mesa
619-749-7534
www.JuniorBuildersAcademy.com
Ages 6-13; June 22-August 7
A hands-on woodworking program using age-appropriate hand and power tools to construct unique projects that are painted, personalized and taken home to treasure! New Go Kart Camp! We also do birthday parties.


SCIENCE & DISCOVERY
Air & Space Museum Aerosummer Camps


Balboa Park
619-234-8291
www.sandiegoairandspace.org/education
1st-12 grade; July 13-August 14
The San Diego Air & Space Museum offers a variety of half-day, week-long summer programs. These classes teach air and space history and science through hands-on activities such as designing and building model airplanes, launching model rockets, and flying simulators.

Elementary Institute of Science Summer STEM Program
San Diego
619-263-2302
www.eisca.org
Ages 7-13; June-August
At EIS, children are able to explore, experiment and understand the world of science, technology, engineering and math. Most importantly, they have fun! Camp 9-3; cost $150 per week.

San Diego Museum of Man
Balboa Park
619-239-2001

www.museumofman.org/camps
Ages 5-13; June 22-August 7
Fun mix of hands-on learning in one of the city's best places! Archaeology, monsters, and more. They won't be bored!

San Diego Natural History Museum


Balboa Park
619-255-0210
www.sdnat.org/summercamp
Pre K-8th Grade; June 22-August 14
Summer camp at theNAT is where it's at. Join us for a summer of science, fun, and friendship! Our summer camps will inspire and encourage children to have fun while learning about nature and science. Half-day camps for pre-K and kindergarten, and full-day camps for first through eighth grades. Plus Exhibit Explorers for students in sixth through eighth grades.

Science Camps at Reuben H. Fleet Science Center
Balboa Park
619-238-1233
www.rhfleet.org /summer-camps
Pre K-8th grade; June 15-August 21
The Fleet runs weekly, half-day and full-day summer camps. The camps are designed to be fun, educational and hands-on and to incorporate the Fleet's exhibit galleries. Camp descriptions can be found online.

Summer Learning Adventure Camp at Birch Aquarium at Scripps
La Jolla
858-534-7336
http://www.aquarium.ucsd.edu/Education
Ages 4-15; June 22-August 21
From the classroom to the seashore, our accredited Summer Learning Adventure Camps merge scientific exploration with hands-on fun and learning. Campers investigate marine habitats, create ocean art projects, learn about careers in oceanography, and combine the science and sports of surfing and snorkeling, all while making new friends and memories.

TECHNOLOGY & FILMMAKING

Camp Invention
San Diego
800-968-4332

www.campinvention.org
1st-6th Grade; June 15-July 17
Camp Invention has been spreading an innovative spirit to 1st-6th graders for 25 years! This one-of-a-kind weeklong experience connects science, technology, engineering and math through fun hands-on activities. The program allows students to learn about creative problem solving (and so much more!) in teams grouped by age.

Mobile Technology Camp
San Diego
949-529-0438

www.hands-on-mobile.com/summer15
Ages 9-12; July 13-August 7
Computer camp is reinvented in this exciting program geared at teaching kids the fundamentals of mobile computing devices (e.g. smartphones, tablets, etc.)! Campers will have a blast using their creative "kid power" to build technology – not just use it! Lab sessions include coding, app design, circuits and typing proficiency.

TechKnowHow LEGO & Technology Summer Camps
Encinitas, La Jolla, Rancho Santa Fe

877-432-0970 

www.techknowhow.com/california/san-diego/index.htm
Ages 5-11; June 15-August 7
Award-winning LEGO-building and technology camps, ages 5-11. Our program includes LEGO projects with gears and motors, NXT MINDSTORMS robotics and game design. Early-bird tuition starts at $185/wk. for a half-day, and $350/wk. for an all-day. Students receive a LEGO mini-build and camp t-shirt at the end of camp.


LANGUAGE
Around the World/Le Tour du Monde


La Jolla
858-456-2807
www.sdfrenchschool.org
Ages 3 & up; June 22- July 31
The SDFAS camp, "Around the World," promotes language skills during the summer. Children do fun activities while getting an immersion experience in French, Spanish, Italian, Chinese or English.

All About Mandarin Academy
Multiple locations
858-678-8801

www.allaboutmandarin.us
Ages 3 & up; June 8-August 31
Take a break from school and come join our Mandarin camp and enjoy the fun and enrichment this Summer. Meet new friends and be part of a great Mandarin experience!

Yak Academy
San Diego
858-679-7760
www.yakacademy.com
Ages 3-8; June 16-August 14
Full immersion Spanish & Mandarin Chinese Camps. 5-Day or 2-Half-Day Mini Camps are action-packed filled with games, arts & crafts, songs and more. Working with our native speaking instructors during this intense immersion experience is a great way to learn all about the different cultures this world has to offer. Prior language experience is not required.

PAINTING, DRAWING, CERAMICS

Little Artists
UTC/Clairemont - 858-268-2255
Poway - 858-486-1555
Rancho Bernardo - 858-451-2055
San Carlos - 619-462-1955
Tierrasanta - 858-740-6055
www.mylittleartists.com
Ages 4-18; June-August
Little Artists morning classes start mid-June, offering the same great program with convenient morning classes for all ages! We will have drawing, painting and ceramics available in the morning hours as well as our usual afternoon hours.

Little Fish Comic Book Studio
Ocean Beach
619-356-1103
www.lilfish.us
Ages 8-18; June-August
Little Fish Comic Book Studio offers exciting summer comic art classes for teens and pre-teens where cooperation, creativity and each student's unique vision will help them to create an individual comic project and see it to completion! No advanced experience is needed and all materials are provided.

Lux Art Institute
Encinitas
760-436-6611

www.luxartinstitute.org
K-11th Grades ; July 6-August 14
Lux Art Institute offers six unique weeks of summer art camp for Grades 1-6 and 7-11 from M - F 9 am - 2 pm, with $5/hour extended care (until 5 pm) for members and $20/hour for nonmembers. Camp includes projects in drawing, painting, sculpture, mixed media, printmaking, collage and photography with an art show at the end.

Summer Camp at The New Children's Museum
Downtown
619-233-8792
www.thinkplaycreate.org/camps
Ages 4-15; June 15-August 28
There's no better way to spend your summer than thinking, playing and creating in a day camp at The New Children's Museum! Whether you're cooking up a tasty treat or learning how to dance, sculpt or paint, you're sure to have a fun and engaging experience with us.

The Hot Spot Pottery & Candlemaking
Liberty Station
619-223-1339

www.thehotspotstudio.com
Ages 6-16; June 15-August 15
Grab 4 or more friends and come get those creative juices flowing! You choose the time! Monday-Friday. Learn painting techniques like etching, masking and stenciling on pottery, and/or learn how to build a super cool chunky candle complete with your choice of fragrance like bubble gum, ocean, or monkey farts (our most popular one).

ANIMAL ENCOUNTERS
Circle T Ranch
Lakeside
619-312-0544
www.TheCircleTRanch.com
Ages 6-12; June-August
The Ranch experience teaches respect for animals and safety on the Ranch. Care, feeding, tacking, grooming and riding skills are all taught on a daily basis in a shady secure environment. We also offer daily lessons, horse riding & private cabin with sheltered picnic area for birthdays.

Helen Woodward Animal Center 
Critter Camp
Rancho Santa Fe
858-756-4117
www.animalcenter.org
Ages 4-13; June 15-August 21
Summer Critter Camp is San Diego's best animal camp for kids Preschool through 8th grade! Children will experience a full week of amazing animal interactions and summer camp activities including animal themed games, crafts, songs, and more! Choose from two possible themed weeks, Animal Heroes or Be a Hero to Animals.

Mega Arte Riding Camp
San Elijo Hills
760-822-4778
www.ridingacademy.biz
Ages 4-18; June-August
Learn how to ride horses one-on-one with our certified instructors. Daily activities include riding, feeding, grooming, tacking-up, farm animal care & horse-related art projects. Also interact with tame farm animals, including our llama, bunnies, ducks & chicks. Limited to only 8 campers to accommodate each child's individual needs.

Nature Day Camps at Living Coast Discovery Center
Chula Vista
619-409-5900
http://www.thelivingcoast.org/programs/day-camps/
Ages 4-18; June 8-July 17
Kids and teens ages 4-18 will enjoy hands-on nature fun and discovery with up-close animal encounters, nature hikes, scientific and career exploration, arts/crafts, games and outdoor fun on San Diego Bay and the National Wildlife Refuge. Meet endangered sea turtles, sharks, rays, reptiles, invertebrates, hawks, owls and more. Perfect for animal lovers!

Safari Park Summer Camps
Escondido
619-718-3000
www.sdzsafaripark.org
Ages 2-18; June 22-August 14
Discover an adventure like no other during the San Diego Zoo Safari Park's Summer Camp! Safari Park camp is hands-on, join-in, be-a-part-of-it fun where your kids will participate in nature play, discover the wonders of wildlife, and have an amazingly wild week!

San Diego Zoo Summer Camps
Balboa Park
619-718-3000
www.sandiegozoo.org
K-12th grade; June 29-August 28
Kids explore the wonderful world of animals through adventures that include animal encounters, behind-the-scenes visits, bus rides, games, and edible food crafts! Choose one or two weeks of fun per grade level. We also offer summer art classes for grades 1-12 and 1/2-day "Cub Camp" for kids ages 4-5.

Sweetwater Horse Camp
Bonita
619-475-3134
www.SweetWaterHorses.com
Ages 5-12; June 8-August 28
Teaching San Diego's Kids to Ride since 1985. Through the magic of horses memories are created! Day Camp 9am-4pm, Mon.- Fri., ages 5-12, who want to ride and campers ride and handle horses every day. Pony Time Camp 10am-2pm, Tues.- Fri., ages 5 & 6. Spring Dates: March 30–April 3, April 6–10, April 13–17, April 20–24. Summer Dates: June 8–August 21. Fall: September 28–October 2.

DRAMA/THEATER
California Youth Conservatory
San Diego
www.cyctheatre.webs.com

Children's Creative Performing Arts Academy
San Diego
619-584-2454
www.ccpaasd.com

CYT Summer Camp


Countywide
619-588-0206
www.cytsandiego.org/camps
Ages 5-18; June-August
In the morning, campers rotate with their team to a variety of theater classes including dance, drama & voice taught by qualified instructors. After lunch, summer campers play exciting outdoor games before they come together with all the teams for showcase rehearsal. All campers perform in the musical theater showcase for family and friends at the end of the week.

Drama Kids Summer Program
San Diego
619-846-2407
www.dramakids.com/ca1
Ages 6-11; July-August
Children are involved with interactive theater games and activities that focus on self-expression, collaboration, and confidence building. Students sample script writing, set/prop creations, acting out characters and a small performance of the students' creation. It is full of imagination and fun!

North Coast Rep Summer Theatre Camp

Solana Beach
858-481-1055
www.northcoastrep.org/TheatreSchool
Ages 4-19; July 6-July 31
Children and teens have a safe place to grow and explore. Our camps are designed to foster creativity, instill confidence, build self-esteem, and provide a basis for communication, leading to life long team building skills. Each week is packed with a full line-up of creative activities taught by theatre professionals with a showcase each Friday for parents and friends! See p. 51

San Diego Junior Theatre
Balboa Park, La Jolla
619-239-1311
www.JuniorTheatre.com
PreK-12th Grades; April 1-17 & June 8- September 4
Experience the magic of theatre arts! Each day, campers attend classes in acting, voice, dance and specialty, taught by teachers who hold degrees in the arts and education. There is an informal performance on the last afternoon of camp.

Young Performers at La Jolla Playhouse


La Jolla
58-550-1070
www.lajollaplayhouse.org/education-and-outreach/programs-for-youth/yp-at-ljp
Ages 7-18; June 22-August 7
Young Performers at La Jolla Playhouse (YP@LJP) offers fun, interactive theatre programs with Teaching Artists who inspire young actors to reach for the stars and build theatre skills.

DANCE/MUSIC

California Music Studios
Countywide
800-227-6222
www.CaliforniaMusicStudios.com
All ages; Summer lessons
We provide instruction in all instruments and styles of music, in your home or in a teacher's studio. Our highly trained, friendly staff specializes in personally matching each student and teacher for the best experience, and is available to assist you seven days a week.

City Ballet Dance Camps
Pacific Beach
858-274-6058
www.cityballet.org
Ages 4-18; June 29-July 24
City Ballet offers two 2-week sessions of fun-filled activities that include ballet technique, dance related crafts and mini-performances. Camps are open to beginners through pre-professional students and offer seven different levels of instruction.

Danceology
San Diego
858-613-1155
www.danceology.biz
Ages 3-5; June/July
Danceology's dance camps for girls provide variety for your busy summer schedule. Students will learn ballet, jazz and pom dances. On each camp's Thursday, Danceology invites families and friends to watch an in-studio showcase. Dancers must wear a leotard, tights, and bring ballet shoes. Please pack a healthy snack and water or juice each day.

San Diego Civic Youth Ballet Camps & Intensives
Balboa Park
619-233-3060
www.sdcyb.org/summer-programs
Ages 4-18; June 29 - August 21
We offer ballet camps and intensives for children of all ages and experience levels right in the heart of Balboa Park. Please visit our website for more detailed information.
Scripps Performing Arts Academy
Scripps Ranch, Torrey Hills
858-586-7834
www.scrippsperformingarts.com
Ages 4-19; June-August
Join us for an exciting summer with weekly dance & musical theatre themes for ages 4-16: Pop Stars Rock, Best of Broadway, Angelina and Your Ballerina and more! Or ages 7-19 may choose from a Summer Ballet Program designed to foster a love for ballet while enhancing technique! Each program culminates in a costume performance in our Black Box Theatre or outdoor performance space!

Villa Musica
San Diego
858-550-8100
www.villamusica.org/music-camps
Ages 5-13; June 22-August 21
Villa Musica is offering full day camps for young musicians. Each camp is one week long and will be held at our Sorrento Valley facility. Camp begins at 9am and ends at 3:30pm. Early drop off and late pick up may be arranged (8:30-5:30pm) at an extra charge.


WATERSPORTS
Aqua Pros


Clairemont or Your Home
619-209-2990
www.aquapros.org
Infants-Adults; Summer lessons
We are dedicated to provide a professional year-round learn-to-swim program for all ages. We strive for each individual to reach their full aquatic potential. We teach how to become competent in the water regardless of ability. We emphasize proper swimming techniques. Safety in the water is our #1 priority.
Bubbles Swim School


Spring Valley
619-660-0128
www.bubblesswimschool.com
Ages 2 mos.-Adult; Summer lessons
Family-owned and operated since 1976, Bubbles starts lessons as young as two months old. We emphasize comfort and safety, instead of just playing. Swimming provides freedom of movement in the water, helping children to develop motor skills and improves decision making. Our highly advanced program produces results.

Floaties Swim School Summer League


Poway
877-277-7946
www.floatiesswimschool.com
Ages 5-10; June-August
Floaties is San Diego's premier learn to swim school. We introduce children to the fun and exciting world of swimming in a safe and structured environment complete with age appropriate skill instruction, safety skills, games, races and toys. Our small class sizes, indoor salt water pool and and warm water are the perfect environment for fun and learning.

Noonan Family Swim School


Multiple locations
858-451-0794
www.noonanfamilyswimschool.com
Ages 3 & up; Summer lessons
Noonan Family Swim School, Inc. is offering its 2-week summer swim lesson programs. Get a jump start on swimming by participating in swim class Monday through Thursday. We offer summer sessions at all of our locations - San Diego, Del Mar, 4S Ranch, Carlsbad and Murrieta.

Watersports Camp at Mission Bay Aquatic Center


Mission Beach
858-539-2003
www.watersportscamp.com
Ages 6-17; June 8-September 3
The Watersport Camp at the Mission Bay Aquatic Center, provides a fun and encouraging environment for campers to participate in full and half day camps including wakeboarding, surfing, sailing, kayaking, stand up paddling, windsurfing, and marine science! Our focus is to provide a safe, fun, and exciting learning environment.

SPORTS
Camp Flips Elite Gymnastics Academy
El Cajon
619-441-5900 

www.EliteGymnastics.com
Ages 4-14; June 22-August 28
Camp Flips is a high-energy experience designed to excite, motivate and stimulate kids. Each of the gymnastics events introduces a different world of challenges for a child's mind and body. Camp Flips is open to children ages 4 and older and is fully supervised by our trained and accredited staff.

Del Mar Golf Center Junior Camp
Del Mar
858-481-0363
www.delmargolfcenter.com
Ages 4-13; June 8 - August 13
It is about having fun and developing a love for the game of golf over 4 days of FUNdamentals at Del Mar Golf Center. We create this enthusiasm through proven programs that make learning golf easy and exciting.

Fit Kids
Carmel Mountain
858-674-4480

www.fitathletickids.com
Ages 5-11; June 15-August 24
Join us for a fun-filled summer! This all-around camp includes a variety of sports, games, crafts and good times. Kids participate in activities such as swimming, tennis lessons, dance, yoga, tumbling, sports and lawn games. With each activity, kids will be grouped according to their age and ability level.

If I Was A Bird Yoga
San Diego
858-775-2913
www.ifiwasabirdyoga.com
March 30-April 30
This yoga studio is for kids, tweens/ teens and families! Classes for all levels from beginner to advanced. Signature athletic tween classes include Hula Hoop Flow, Flow with weights, Yoga/ Zumba, Athlete Stretch and Spa Savasana! Our highly trained and qualified teachers offer hands-on assistance and adjustments for safety and deepening postures.

Poway Gymnastics Summer Camps
Poway
858-748-1716
www.powaygymnastics.com
Ages 5 & up; July 13-August 14
Weekly camps run from 9 am to 3 pm. Campers learn basic gymnastics with proper technique on all four events, do arts & crafts, play games, bounce on trampolines, enjoy our inflatable and perform all the gymnastics they learned for their parents on Friday. All children receive a medal and a certificate.

Pro Kids Golf Camp
San Diego & Oceanside
619-582-7884
www.thefirstteesandiego.org
Ages 7-15; June 15-August 21
Campers enjoy a daily golf program as well as activities such as outdoor science, arts & crafts, survival skills, community gardening and weekly field trips. Camp activities will teach kids new skills and help them learn about themselves as they have fun.

Soccer Shots Play and Craft Camp
Countywide
619-741-1005
www.soccershots.org/eastsandiego
Ages 2-10; June 23-August 29
Soccer Shots camps include fun and age-appropriate soccer skill instruction and character development lessons wrapped in fun! Our goal is to positively impact every child we serve.

Sword and Bow Camp
El Cajon
619-462-2027
www.lionheart-academy.com
Ages 8-18; July 20-August 7
LionHeart Academy offers beginning fencing and archery camps at our air conditioned indoor facility. Easy access from 3 freeways. Attend either half-day or full-day camps. Come learn these exciting sports in a format designed to explore in a safe and dynamic way. We emphasize self-discipline and respect for others in all we do. All equipment is provided.

The Boxing Club
University City
858-622-1903
www.theboxingclub.net
Ages 5 and up
Led by world class boxing coaches and a Brazilian Jiu Jitsu Black belt, our program is perfect for ages 5 & up. Choose from Kid's Boxing/Kickboxing, or Jiu Jitsu classes held Monday-Friday. A great way to build discipline & confidence while conditioning for other sports. See p. 39

Top Gun Basketball Camp
San Diego
858-204-0188
www.topgunbball.com/camps
Ages 6-14; June 29-August 6
The camp will be focused on the development of both individual basketball fundamentals and team concepts. The camp will be a fast paced, fun, and positive learning environment. Playing the game the right way will be emphasized with teamwork and leadership skills from guest speakers.

ACADEMIC FOCUS
College Center Montessori
La Mesa
619-589-9196
www.ccmontessori.com
Ages 0-12; June 22-August 21
College Center Montessori School offers an exciting variety of opportunities for activities that include arts and crafts, literature, science experiments, field trips and much more! Come join us for a summer of fun-filled learning and adventure! Session I: June 22 – July 22 and Session II: July 23 – August 21.

Mission Bay Montessori Academy
University City
858-457-5895
www.mbmacademy.com
Ages 4-12; June 29-August 14
Dreaming about summer? We are! Students from grades 2-6 have 69+ activities to choose from a blend of academics and fun. 4-6 years have full day programs available. Week to week sessions; day care until 6:00 pm. Experienced staff on large campus, freeway accessible to 5, 52, and 805.

Montessori American School Summer Camp
Chula Vista
619-422-1220
www.montessoriamerican.com
Ages 2-6; July
Now offering a summer camp program that will provide your child with hands-on experience, learning activities, arts & crafts, cooking, games and lots of fun. Kids will love our themed camp, make new friends and have a blast! All this within the traditional Montessori environment.

Renaissance Village Academy
Scripps Ranch
858-564-9622
www.rvaschool.org
K-12th grade; June 22-July 30
K-3rd grade: 6 one-week programs, sign up for AM, PM or whole day. Math, science, thinking skills, folklore, games. Limit 10 students. Grades 4-12: 2 three-week programs, sign up for specific classes (writing, math, vocab, logic, geography, mysteries) or the whole day. Limit 15 students. Monday-Thursday. Priority/discount given to full-day students. See p. 61

The Grauer School
Encinitas
760-274-2118
www.grauerschool.com/academics/summer-school
Ages 7-18; June 22-July 31
Try something new or get ahead this summer with one- and two-week enrichment camps: poetry, multi-media digital production, art, theater, music, and guitar building; middle school bootcamps: geography, spelling, writing, and math; and for-credit academic courses: math, science, foreign language, and history. Come experience what "expeditionary learning" and "relationship-driven education" is all about.


PLAY BASED
FUNBelievable Play
Lakeside
619-456-2474
www.funbelievableplay.com
Ages 3-10
Our multi-activity camps are perfect for boys and girls. Activities include playtime and games on our giant play structure, group games, parachute, arts & crafts, family movie and snack. Let your kids run, jump, climb, be creative and meet new friends at our fantastic morning camps.

Get Air
Poway
858-848-1247

www.getairpoway.com
Ages 2-5; Wednesdays 10-11 am
$8 gives you jumping & playing with an interactive fun teacher! Did you know that jumping on a trampoline supports whole brain learning? It uses both sides of your brain. This helps you get ready to read & write! Gotta Love That!

Kid Ventures Summer Camp
Countywide
858-207-6088
www.kidventuresplay.com
Ages 3-8; June 8-August 28
Kid Ventures Camp makes it possible for parents to have free-time, while children are busy having the time of their life! Sign your child up for a day, a week, or longer. Our creative camp themes engage all the senses with opportunities to develop gross motor skills, improve social interaction, and explore creative play!

Urban Jungle
Santee
619-334-6107
www.urbanjunglefunpark.com
Ages 3 & up
Urban Jungle is a one of a kind city metropolis indoor fun park offering a safe family-friendly environment for kids. Participants can enjoy a dozen high-energy, action-oriented activities all inside its 8,000 sq foot air-conditioned facility.

OVERNIGHT/RESIDENT CAMPS

CYT Theater Arts Summer Camp
(see Drama/Theater)
Girl Scout Resident Camp
(see Traditional Day Camp Experience)
Safari Park Summer Camps
(see Animal Encounters)
Wellspring Camps
La Jolla
866-277-0145
www.wellspringcamps.com/wellspring-camp-la-jolla/
Ages 10-26
Wellspring Camps is gearing up for another life-changing summer, helping campers learn to become long-term weight controllers! Our evidence-based program offers lasting results—that's why we're the leader in weight loss camps. With locations nationwide, campers can experience exciting activities like kayaking, beach sports, hiking & white water rafting.

YMCA Overnight Camps
Julian, Imperial Beach
760-765-0642

www.camp.ymca.org
Ages 7-17; June 14-August 14
Three "intentionally awesome" YMCA Overnight Camps in San Diego County: Camp Marston in the mountains for summer adventures, Raintree Ranch exclusively for horseback riding near Julian, and Camp Surf on the Pacific Ocean. No matter what your child enjoys the YMCA has something for everyone.

SCHOOLS OFFERING SUMMER PROGRAMS
Central Montessori School
Encinitas - 760-479-9889
www.cmpreschool.com
Ages 1.5-6; July-August
Various activities are planned for the children throughout the summer: cooking, water activities for toddlers, indoor & outdoor physical education, in-school presentations, BBQ, bouncy castle & ice cream party at school. Daily activities: sensorial activities, outdoor play, arts & crafts, stories & games. Please contact the camp office if you have questions, suggestions or concerns. See p. 44, 67

City Tree Christian School
Downtown - 619-232-3794
www.citytree.org
See p. 69

Extended School Services (ESS)


La Mesa & Spring Valley
619-644-3800
www.lmsvsd.org/domain/250
1st-8th grade; June 22-August 7
Affordable, quality summer childcare including weekly field trips and/or assemblies. We offer a well-rounded enrichment program provided by qualified and caring staff members. See p. 47

Scripps Montessori Summer Camp
Scripps Ranch - 858-566-3632
www.scrippsmontessori.com
Ages 18 mos.-12 years; June 15-July 31
We offer many exciting activities including swimming, art, music, dance, cooking, Radical Reptiles, sports, field trips and more! Summer is fun at Scripps Montessori! See p. 44, 67

Tri-City Christian School
Vista - 760-630-8227
www.tccs.org
K-12th grade; June 9-August 8
We offer wonderful Enrichment classes (chess, art, science, creative writing, and more) as well as Athletic camps (tennis, basketball, football, and more).


>> Find more information in our camp extravaganza section!

Updated: March 2015