Summer Camps and Programs
Time For Camp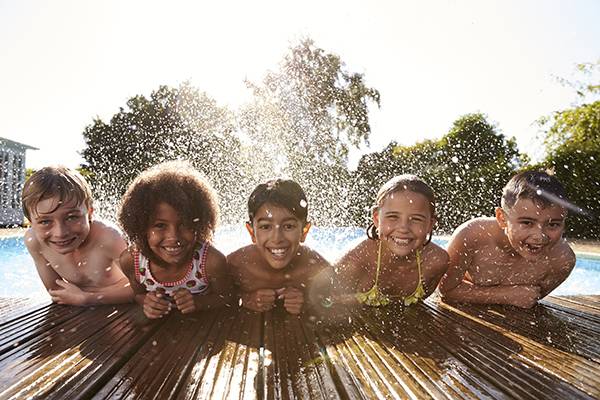 Summer's almost here! Time to plan a summer of fun for your kids. Find the perfect summer camp or summer program for your artist, athlete or animal lover in our listing of traditional and specialty day and resident camps.

Indicates camps certified to care for children with special needs.

Indicates camps that have a "booth" in our Virtual Camp Fair. "Visit" the fair starting April 15, and find videos, photos, FAQs and additional information for this camp.

QUICKLINKS: | Academic Focus | Animal Encounters | Dance/Music | Drama/Theater | Language | Overnight/Resident Camps | Painting, Drawing, Ceramics | Play Based | Schools Offering Summer Programs | Science & Discovery | Specialty/Misc. | Sports | Technology & Filmmaking | Traditional Day Camp Experience | Watersports |




ACADEMIC FOCUS

64 Flavors at MBMA
University City, La Jolla, PB - 858-457-5895
www.mbmacademy.com
Ages 5-12; June 26 - August 18
Summer camp at MBMA is a great way for your child to spend the summer. We have a variety of classes everyday, with schedules changing weekly. We have paired some incredible specialty camps to make a wonderful experience for your child.

CMS Cricket and Kookaburra Camps
Poway - 858-673-1756
www.countrymontessori.org
Ages 2.5-10; June 19-August 4
Week long camps with a different theme every week. Full day and half day programs available plus childcare. Cricket camps are for 2.5 year olds to incoming kindergartners and Kookaburra camps are for 1st grade to incoming 5th graders. Themes include Space Travel, Sports, Fairy Tales, Marvelous Mammals and more.

Mt. Helix Academy
La Mesa - 619-243-1400
www.mthelixacademy.org
Ages 4-6 and 1st-6th grade; June-August
Students choose from School Readiness Camp for ages 4-6, Enrichment Camp for grades 1-6 and Academic Fluency for grades 2-6. Morning and afternoon childcare available before and after camp.

Renaissance Village Academy
Scripps Ranch - 858-564-9622
www.rvaschool.org
Pre-K-8th grade; June-July TK-3rd grade: six 1-week programs, sign up for am, pm, or whole day. Math, science, thinking skills, folklore, games, art, Russian. Grades 4-12: two 3-week programs, sign up for specific classes (writing, editing, math, vocabulary, logic, art, Russian) or the whole day. Priority discount given to full-day students.

ANIMAL ENCOUNTERS

Circle T Ranch
Lakeside - 619-312-0544
www.thecircletranch.com
Ages 6-11; June-July
We offer weekly Summer camps 9 a.m.-3:30 p.m. at reasonable rates for children 6-11 years old. Also private lessons and horseback riding for all ages available all year. We have a shady covered area with cabin facilities for parties and handcraft classes. This is an all around ranch experience with hands-on teaching methods. Visitors welcome with appt.

EcoVivarium
Escondido - 760-975-9690
www.ecovivarium.org
starting June 19th
EcoVivarium provides the "coolest" camp in town with live reptiles, amphibians and arthropods galore! Our hands-on camps immerse children in science, history, cultural studies and more, with help from our trained Animal Ambassadors. We turn learning into fun games, art projects, science labs and explorations of the world around us.

San Diego Safari Park/ Zoo Summer Camps
Balboa Park and Escondido - 619-718-3000
www.sdzsafaripark.org/summer-camp-2017
Pre-K-12th Grade; June 19 - August 4
Get ready for an adventure like no other! Campers interact with rhinos, giraffes and meerkats and experience close encounters with cheetahs at Safari Park Summer Camp in Escondido. For even more hands-on fun check out San Diego Zoo Summer Camp at Balboa Park.

Summer Critter Camp at Helen Woodward
Rancho Santa Fe - 858-756-4117
www.animalcenter.org/education
Preschool-8th grade; June 12 - September 1
Summer Critter Camp is San Diego's best animal camp for kids. Children will experience a week of animal interactions and activities including animal-themed games, crafts, songs and more. Helen Woodward also offers two weeks (week 4 and week 10) of daily sign-ups.

Sweetwater Horse Camp
Bonita - 619-252-5544
www.sweetwaterhorses.com
Ages 5-12; summer and fall
Teaching San Diego's kids to ride since 1985. Various camp sessions are available throughout the summer. Horse Day Camp, Pony Time Camp and Advanced Horse Camp are offered depending on level of experience.

DANCE/MUSIC

California Ballet School
Alpine - 619-920-4762
www.californiaballetschool.com
Ages 5-14; June - August
The Summer Programs at San Diego's California Ballet School are designed to complement students' training received during the regular school year. The 2017 Summer Camps are divided into four levels, from beginning to professional.

City Ballet's Dance Camps
Pacific Beach - 858-274-6058
www.cityballet.org
Ages 3-18; July 3- 28
City Ballet's Dance Camps offer graded classes. Dance Camps include classes in ballet technique and special workshops on stage make-up and dance related crafts and activities, culminating in a free performance for friends and family. Limited class size. Register by June 1 for a 10% discount.

San Diego Civic Youth Ballet Camps
Balboa Park - 619-233-3060
www.sdcyb.org/summer-programs
Ages 4-10; July 3-August 25
Camps begins with a daily ballet class in which students are introduced to the technical aspects of ballet as well as the concepts of musicality and performance. Supplemental activities like arts & crafts, jazz classes, performance rehearsals, and field trips to other cultural institutions in Balboa Park make camp an adventure.

Scripps Performing Arts Academy
Carmel Valley, Scripps Ranch - 858-509-2624
www.scrippsperformingartsacademy.com
Ages 3.5-16; June 12- August 18
Best of Broadway, Pop Stars, Make Your Own Music Video and MANY more! We offer a variety of summer camps to cultivate and excite your blossoming performing artists! Our programs are a blast for all ages and include a costumed performance at the end of each week. Join us for just one week, or for the whole season.

Vernetta's Dance Studio
North Park - 619-260-1707
www.vernettadance.com
Ages 2 & up; All summer
Tap, ballet and tumbling classes. Fun classes, family oriented, moms and dads can have coffee and cookies while they watch. Performing opportunities at fairs and festivals. First lesson free.

DRAMA/THEATER

Children's Creative and Performing Arts Academy
North Park - 619-584-2454
www.ccpaasd.com
Ages 2.5-12th grade
Students are currently enrolled from South America, China, Korea, Vietnam, Japan, Thailand and Taiwan. Population is approximately 250 students and includes preschool, Pre-K, kindergarten, elementary, middle school and high school.

North Coast Rep Summer Camp
Solana Beach - 858-481-1055
www.northcoastrep.org/theatreschool
Ages 4-19; June 19-August 4
One-week, half-day performance camps for Broadway Babies & two-week, full-day performance camps for elementary through high school actors. We heard your request for more two-week production based camps with more focused age groups. We're very excited to be offering more performance-based intensives that will be sure to give your child a fun and playful summer.

San Diego Junior Theatre
Balboa Park - 619-239-1311
www.juniortheatre.com
Ages 3-18; summer
In addition to traditional camp, San Diego Junior Theatre offers acting and musical theater camps for those interested in theater performance. Every session of camp is unique.

LANGUAGE

Bilingual Kids Spanish and Mandarin Summer Camps
Balboa Park - 619-366-3098
www.bilingualkids-sd.com
Ages 4-12; June 26-August 11
Spanish & Mandarin camps catered to promote foreign language acquisition with a fun and engaging approach. Children will learn or enhance language skills through games, songs, classroom activities, arts and crafts, outdoor activities and daily field trips to museums and zoo. All activities are conducted in target language of choice.

Super Spanish Immersion Camps
San Marcos - 760-510-9639
www.superspanish.net
Ages 18 months-7 years; July-August
Each week students will enjoy arts and crafts, music, performances, water fun, soccer and yoga all in a Spanish immersion environment. This is the best way for children to gain competence and confidence in speaking Spanish.

OVERNIGHT/RESIDENT CAMPS

Girl Scout Resident Camp
(see Traditional Day Camp Experience)
YMCA Overnight Camps
Julian, Imperial Beach - 760-765-0642
www.ymca.org/camp
Ages 7-17; June -August
Three fantastic properties in San Diego County, Camp Marston in the mountains for summer adventures, Raintree Ranch exclusively for horseback riding near Julian and Camp Surf on the Pacific Ocean.

PAINTING, DRAWING, CERAMICS

Little Artists Summer Morning
Classes
Clairemont/UTC - 858-268-2255
Poway - 858-486-1555
Rancho Bernardo - 858-451-2055
San Carlos - 619-462-1955
Tierrasanta - 858-740-6055
www.mylittleartists.com
Ages 4-18; June-August
Morning classes start mid-June, offering the same great program with convenient classes for all ages. Drawing, painting and ceramic available in the morning as well as in the afternoon.

Little Fish Comic Book Camps
Ocean Beach - 619-356-1103
www.lilfish.us
Ages 7+; All summer
Little Fish offers exciting summer comic art classes for kids, teens and pre-teens. Cooperation, creativity and unique vision will help students create an individual comic project and see it to completion. No advanced experience is needed and all materials are provided.

Monart Drawing for Kids
Liberty Station - 619-222-3729
www.monartsandiego.com
Ages 4-14
Monart is an educational drawing method teaching children fundamental skills that last a lifetime. We strive to help children develop their skills and confidence in a non-competitive environment. Join our summer day camps where your child can create their own art portfolio in addition to several beautiful works of art!

The Hot Spot Pottery & Candlemaking
Liberty Station - 619-223-1339
www.thehotspotstudio.com
Ages 6-16; June-August
Learn painting techniques like etching, masking and stenciling on pottery, and/or learn how to build a candle with your choice of fragrance.

PLAY BASED

FUNBelievable Play
Lakeside - 619-456-2474
www.funbelievableplay.com
Ages 3-12
Action packed, multi-activity camp to keep children happy, healthy and entertained. Children will enjoy adventure play, arts and crafts, group games and more. See p. 57

Kid Ventures Summer Camp
Countywide - 858-207-6088
www.kidventuresplay.com
Ages 2-8; June 12 -August 25
Kid Ventures Camps help you the parent have some free time while your child is busy having the time of their life! Sign your child up for a day, a week, or longer. Creative camp themes engage all the senses with opportunities to develop gross motor skills and improve social interaction.

SCHOOLS OFFERING SUMMER PROGRAMS

Balboa School
Escondido - 760-294-4490
www.balboaschool.com
1st-12th grade; June 19 - July 21
Blend academics with engaging activities to reinforce skills and develop new ones. Students continue to make progress at a time when they might otherwise slip behind. The warm, personal environment assures success and fosters mastery for future achievement.

Montessori Child Development Center
Poway - 858-748-1727
www.mcdcpoway.com
Ages 18 months - 6 years
If you are looking for a camp that will keep your child engaged in learning, daily swim lessons and physical activity, then we have the camp for you. Each week we will offer a variety of arts & crafts, cooking and music as we study Children Around the World.

Scripps Montessori Summer Camp
Scripps Ranch - 858-566-3632
www.scrippsmontessori.com
Ages 18 months-12 years; June-July
Offers many exciting activities including swimming, art, music, dance, cooking, Radical Reptiles, sports, field trips and more.

The Bishop's School
La Jolla - 858-875-0787
www.bishops.com/summersession
Ages 9-18; June 19 - July 24
On the Bishop's campus students can build a well-balanced day by combining classes for enrichment, preparation and review with athletics camp. Bishop's offers package pricing, financial aid, personal attention and small classes with morning and afternoon sessions. Take one class or make it a full day!

SCIENCE & DISCOVERY

San Diego Natural History Museum
Balboa Park - 877-946-7797
www.sdnat.org/summercamp
Pre-K-8th grade; June-August
Summer camps at The Nat will inspire and encourage children to have fun while learning about nature and science.

Snapology Discovery Center
San Diego- 619-855-4557
sandiego.snapology.com/camps
Ages 4-12; June 12-August 21
Choose from Robotics camp, Video Game Design or STEM. Half-day camps from 1-4p.m. at Clairemont and Liberty Station. Before and after camp available.

Summer Learning Adventure Camps at Birch Aquarium at Scripps
La Jolla - 858-534-7336
www.aquarium.ucsd.edu/education
Ages 4-15; June-August
From the classroom to the seashore, our accredited Summer Learning Adventure Camps merge scientific exploration with hands-on fun and learning.

Summer Science Camps
Balboa Park - 619-238-1233 x 806
www.fleetscience.org/events/summer-camps
Pre-K-8th grade; June 19 - August 18
The Fleet turns curious kids into happy campers! Our science-themed summer camps provide exciting experiments, intriguing investigations and fantastic fun. We have something for all ages, from Pre-K through 8th Grade. Don't tell the kids, but they'll be learning a lot, too!

SPECIALTY

Model Railroad Engineer Camp
Balboa Park - 619-696-0199 x1608
www.sdmrm.org
Pre-K-8th grade; June 20-August 4
Unplug this summer and discover the secrets beneath the rails. Join our Pre-K through 8th grade camps on Railway Missions, Balboa Park explorations and interactive projects. Come discover, create and connect with us.

Newbreak Kids Kamp
Scripps Ranch - 858-576-0007
www.Newbreak.org/events
Entering K - Entering 5th grade; June 27-30
Join us for a fun week of games, crafts and learning. We believe that every kid is uniquely wired and in the image of God! Free camps for kids. 9a.m.-12 p.m.

Sew Inspired
Encinitas - 760-908-7853
www.sewinspired.biz
Ages 7.5-12; June-August
Campers will learn how to sew and create a variety of summertime projects. No experience necessary. Top quality fabrics and fantastic instructors.

Woodshop on Wheels
Mobile Bus - 858-272-5631
www.woodshopbus.com
Ages 7-11; June-August
Campers will use safe, effective and kid tested hand tool techniques to create toys and useful projects from clear sugar pine. Sample projects are used to jump start the creative process. Beginners and experienced campers will build skills and confidence each at their own pace.

Woodshop Wizards Woodworking
UTC/San Diego - 619-749-7534
www.juniorbuildersacademy.com
Ages 6 -13; June-August
A hands-on woodworking program using hammers, drills, levels, squares and more. Safety and proper use of each tool is stressed. Students construct several projects, allowing them to have hands-on experience using real tools and to creatively paint and personalize their projects to take home.

SPORTS

Archery, Fencing and Medieval Warrior
East County - 619.462.2027
www.lionheartsandiego.com
Ages 10-14; June 26 - August 4
Archery campers will shoot arrows using real recurve bows. Archery camp includes range safety and shooting-line etiquette. Fencing campers learn sword technique, how to advance, retreat, lunge and parry. Warrior camp teaches the culture of Roman soldiers, medieval knights and Mongol nomads. Camps can be half-day or combined into full day.

Camp Flips Elite Gymnastics Academy
El Cajon - 619-441-5900
www.EliteGymnastics.com
Ages 4+; June 19-August 25
Camp Flips is a high energy experience designed to excite, motivate and stimulate kids. Each of the gymnastics events introduces a different world of challenges for a child's mind and body. Camp Flips is open to children ages 4 & up and is fully supervised by our trained and accredited staff.

Figure Skating Summer Camp
Countywide - 858-530-1825
www.sdice.com
July 31-August 18
If you are an experienced figure skater, spend 2 weeks with us during the summer and you will have the figure skating experience of a lifetime! Campers will skate, condition, dance and learn about figure skating all day long.

Newbreak Sports Camp
East County - 858-576-0007
www.Newbreak.org/events
Entering K - Entering 5th grade
Sports Camp is FREE and allows kids to learn the basics or build new skills. Pick from soccer, basketball or cheerleading. Campers will also learn about Bible-based character traits that will hep them become better players on the field and in life. 9 a.m.-12 a.m.

Poway Gymnastics
Poway - 858-748-1716
www.powaygymnastics.com
Pre-School; summer
With over 25 years of experience, Poway Gymnastics offers a safe learning environment for boys and girls of all levels. Gymnastics instills self confidence, discipline, strength, flexibility and body awareness.

TECHNOLOGY & FILMMAKING

CodeREV Kids
Point Loma - 619-609-7432
www.coderevkids.com/sd
Ages 6-14; June 12-August 11
Weeklong summer tech camps for budding programmers, future video game designers, app developers, robotics engineers, 3D modelers, animators and tech enthusiasts.

Digital Media Academy
UC San Diego - 866-656-3342
www.digitalmediaacademy.org
Ages 6-17; June-August
Digital Media Academy tech camps jump-start young imaginations and help kids and teens pursue their creative dreams while teaching them important STEM concepts. From game design to app development, animation to photography, filmmaking to music production, and everything in between, students have the opportunity to tackle today's coolest tech topics.

Mobile Technology Summer Camp
Carmel Valley, La Jolla, Serra Mesa
949-529-0438
www.hands-on-mobile.com/summer17
Ages 8-13; June-August
Summer fun is reinvented through the lens of mobile technology in this fun, innovative camp. Through coding, circuits and Android app design, campers are inspired to become the builders of tomorrow's technology instead of just consumers.

Newbreak Gadgets and Gizmos Kids Kamp
Tierrasanta - 858-576-0007
www.Newbreak.org/events
Entering K- 5th grade; July 18-21
Join us for a fun week of games, crafts and learning that every kid is uniquely wired and made in the image of God. Camp is free. 9 a.m-12 p.m.

TechKnowHow Technology and Robotics Summer Camps
Countywide - 877-432-0970
www.techknowhow.com/california/san-diego
Ages 5-14; June 19-August 11
TechKnowHow camps offer a variety of fun and enriching hands-on projects that teach students how to use technology creatively. Camps include building robotic projects with LEGO® gears and motors, Robotics Programming with Scratch® and LEGO® WeDo®, Pokémon and Jedi Robotics, Game Design with Scratch®, Minecrafter's Lab, and Python® Coding.

ThoughtSTEM Coding Camps at UCSD
University City - 858-869-9430
www.thoughtstem.com/sd-summer-camps
Ages 5-18; June 26-August 25
ThoughtSTEM runs weeklong technology camps for kids throughout the summer at UC San Diego. ThoughtSTEM coding camps engage students in fun, creative, project-based learning, with camp activities that promote new friendships and team-building. ThoughtSTEM teaches the most cutting edge technologies to prepare San Diego kids for the future.

TRADITIONAL DAY CAMP EXPERIENCE

Camp Gulls
Point Loma, La Mesa - 619-223-3663
www.campgulls.com
Ages 2.5-Entering K; June 19 - August 25
Join us for an exciting summer of fun! Warren-Walker School's own experienced teachers create fun-filled days of activities that include music, arts, athletics, academics and more.

Girl Scout Camps
Balboa Park, Escondido, Julian
619-298-8391
www.sdgirlscouts.org/camp
Grades K-12; June-August
Girls grow into leaders while experiencing the best parts of being a kid: playing and learning in groups where everyone belongs, trying new things, and exploring the natural world, always in a safe, fun setting.

WATERSPORTS

Aqua Pros Swim School
Clairemont or Your Home - 619-209-2990
www.aquapros.org
Infants-adults; Summer lessons
Dedicated to providing a professional year-round learn-to-swim program. Aqua Pros wants each individual to reach their full aquatic potential. They teach how to become competent in the water and emphasize proper swimming techniques. Safety in the water is the #1 priority.

Bubbles Swim School
East County - 619-660-0128
www.bubblesswimschool.com
Ages 2 months-adult; Summer lessons
Bubbles emphasizes comfort and safety, instead of just playing. Swimming provides freedom of movement in the water, helping children to develop motor skills and improve decision making.

Mission Bay Aquatic Center
Mission Bay - 858-539-2003
www.watersportscamp.com
All ages; All summer
The Watersports Camp at the Mission Bay Aquatic Center offers exciting full and half day camps in wakeboarding, surfing, sailing, paddling, marine science and MORE! We provide high quality camps in a safe, fun and educational environment. Operated by Associated Students of SDSU, UCSD Recreation and sponsored by the YMCA.

National City Aquatic Center
National City - 619-336-4290
www.nationalcityca.gov/communityservices
Ages 7-16; June-July
This summer the City of National City and partner organizations will be offering youth summer camps at the brand new National City Aquatic Center located in Pepper Park. Kids will have the opportunity to participate in sailing, kayaking and rowing camps.

Rancho Arbolitos Swim & Tennis Camp
Poway, RB, Carmel Mtn - 858-486-3670
www.ranchoarbolitos.com
Ages 5-13; June 12-August 11
Swim camp run by Pacific Swim. Tennis camp run by Chira Tennis Academy. Two hours of tennis instruction and 1 hour of swim instruction. Free play in pool and on courts. Games, prizes, friends and lots of fun. 9a.m. - 2p.m. Before and after care available.

>> Find more information in our camp extravaganza section!

Updated: April 2017