Summer Camps and Programs
Hurry! There's Still Time for Camp 2013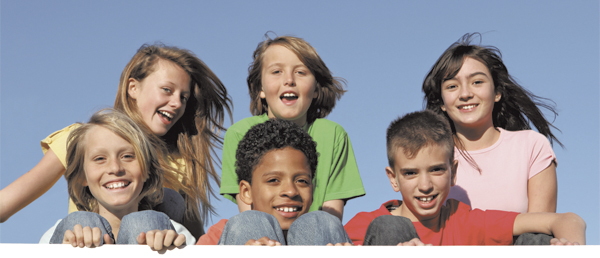 There's still time to plan an unforgettable summer adventure for your kids with the help of our listing that's bursting with unique day and resident camps. All advertisers offer day camp unless otherwise noted.

indicates companies certified to care for children with special needs.

» Find more information in our camp extravaganza section!



TRADITIONAL DAY CAMP EXPERIENCE

Camp Oliver
(see Overnight Camp)

The Salvation Army Kroc Center Day Camp


College Area - 619-269-1460
www.kroccenter.org
Ages 4-14; June 17-August 30
Our American Camp Association Accredited day camps offer kids a multi-venue experience with structured daily activities. Campers can swim, rock climb, skateboard, ice skate, and shoot hoops all in the same day. A variety of specialty and sports camps are also available including: soccer, dance, drawing for comics, interior design, drama, academic adventures, spiritual discovery & more. Field trips and extended care also available.

VACATION BIBLE SCHOOL

First United Methodist Church of San Diego
Mission Valley - 619-297-4366
www.fumcsd.org
4 years-4th grade; July 22-26
Everywhere Fun Fair Vacation Bible School for ages 4 through finished 4th grade. Monday - Friday, July 22-26, 9 am-12 pm. Pre-register: $30/child for 5 days. At the door: $40/child for 5 days. Extended care available: 8-9 am and 12-5:30 pm by advance registration - $15/child per day, prepaid with registration. With amazing music and Bible-time crafts, kids will learn that God calls us to be good neighbors. Register at www.fumcsd.org/VBS.

La Jolla Community Church
Sorrento Valley - 858-558-9020
www.ljcommunitychurch.org/vbs2013
Kindergarten-6th grade; July 15-19
Colossal Coaster World VBS — Join us on a daring adventure as we learn to trust God. We will discover God's promises through Bible stories about Paul and his journey. Our week at the "amusement park" will include cool crafts, awesome music, interactive science and fun games. Children entering Kindergarten-6th grade are invited to join us for a week of adventure and learning. For more information, please visit our website.

SPECIALTY/MISC.

Woodshop Wizards
La Mesa - 619-667-0417
www.JuniorBuildersAcademy.com
Ages 6-13; June 24-August 2
A hands-on wood working program using age-appropriate hand and power tools to construct unique projects that are painted, personalized and taken home to treasure! Morning and afternoon sessions will be offered weekly. Please visit our website!

SCIENCE & DISCOVERY

Air & Space Museum Aerosummer Camps


Balboa Park - 619-234-8291
www.sandiegoairandspace.org
Ages 6-18; July 15-August 30
Do you know what your children will be doing this summer? Sign them up for fun and exciting summer camps at the San Diego Air & Space Museum! The San Diego Air & Space Museum offers half-day, week-long summer programs for kids in grades 1-12. They can build gliders, soar kites, build & launch hot air balloons, explore Mars, launch rockets and fly planes! Aerosummer camps begin the week of July 15 and end the week of August 26. To see our Aerosummer schedule and to begin registration, visit our website or contact our education department at 619-234-8291 x119.

San Diego Natural History Museum
Balboa Park - 877-946-7797
www.sdnhm.org
Ages 4-11; June 10-August 23
Discover dinosaurs and mammoths, unravel animal mysteries and explore nature's wonders! Join theNAT for a summer of science, fun and friendship!

Science Camps at Reuben H. Fleet Science Center
Balboa Park - 619-238-1233
www.rhfleet.org/events/summer-camps
Ages 4-13; June 24-August 23
The Reuben H. Fleet Science Center offers weekly, half-day science summer camps with topics ranging from Magic for Muggles to Steampunk & SciFi. Most camps are for kids in grades 1-4, with camps for younger and older kids on selected weeks. Fleet science camps are fun, educational and hands-on.

Summer Discovery Camp
Escondido - 760-233-7755
www.sdcdm.org
Ages 5-8; June 17-August 16
Join San Diego Children's Discovery Museum for fun, hands-on learning during Summer Discovery Camp. Camp themes will focus around science, arts and world cultures. To register please email DiscoveryCamp@sdcdm.org.

Summer Learning Adventure Camps at Birch Aquarium


La Jolla - 858-534-7336
http://aquarium.ucsd.edu
Ages 4-15; June 24-August 23
From the classroom to the seashore, Birch Aquarium's accredited Summer Learning Adventure Camps merge scientific exploration with hands-on fun and learning. Campers ages 4-15 investigate marine habitats, create ocean art projects, learn about careers in oceanography, and combine the science and sports of surfing and snorkeling, all while making new friends and memories.

LANGUAGES

Fun Chinese Summer Camp
La Jolla, Sorrento Valley, Del Mar, Encinitas
858-678-8801
www.aamaus.com
Ages 3 & up; June 17-August 30
All About Mandarin summer camps integrate Chinese language and culture activities such as calligraphy, cooking, acting and singing to create a wonderfully positive and safe atmosphere for your children to have fun and learn a vitally important language and culture.


PAINTING, DRAWING, CERAMICS

Fundabbles Create, Party & Play
Carlsbad - 760-603-9100
www.fundabbles.com
Ages 3 & up; June-August
Choose from painting on canvas, ​candle making​, soap making, pottery painting​ and more!

Little Artists Summer Morning Classes
Clairemont - 858-268-2255
Poway - 858-486-1555
San Carlos - 619-462-1955
Tierrasanta - 858-740-6055
www.mylittleartists.com
Ages 4-18; Summer lessons
Little Artists morning classes start mid-June, offering the same great program with convenient morning classes for all ages! We will have drawing, painting and ceramics available in the morning hours as well as our usual afternoon hours.

Little Fish Comic Book Studio
Ocean Beach - 619-944-5292
www.lilfish.us
Ages 9-18; June 17-August 17
Little Fish Comic Book Studio offers exciting summer comic art classes for teens and pre-teens where cooperation, creativity and each student's unique vision will help them to create an individual comic project and see it to completion! No advanced experience is needed and all materials are provided.

Summer Camp at The New Children's Museum
Downtown - 619-795-1463
www.thinkplaycreate.org/education
PreK-6th grade; June 17-August 30
Experience innovative and creative activities this summer with day camps at The New Children's Museum! All day camps at NCM include hands-on art-making experiences, creative games, playtime in the park and ample time to think, play and create in the Museum's galleries.

ANIMAL ENCOUNTERS

Circle T Ranch
Lakeside - 619-312-0544
www.thecircleTranch.com
Ages 6-12; June 17-August 16
Riding lessons morning & afternoon. Riding techniques, grooming, saddle/tack care, games, crafts, trail ride. Shady ranch with inside A/C if hot. Lots of photos with Friday Family BBQ. Discounts up to 20% off with early enrollment starting now. Mon-Fri, 9 am-4 pm. Call Kim.

Equestrian Camp - The Ranch at Bandy Canyon
Escondido - 760-871-6494
www.bandycanyon.com
Ages 7-16; June 17-August 16
Saddle up for some Horse Fun at The Ranch at Bandy Canyon! We offer weekly camps throughout the summer, from June 17-August 16. Your camper will experience: daily horseback riding, how to tack & groom, "horsing around" with fun games & crafts, finger painting our gentle white horse and an array of "cool" water lawn activities. All week-long campers get a T-shirt and customized Bandy water bottle. Snacks & drinks included! Camp hours are 10 am-3 pm daily. We also have a great Birthday Party package! Please visit our website or call for more information. Reserve your camper's spot now! Spaces are limited.

Helen Woodward Animal Center Critter Camp


Rancho Santa Fe - 858-756-4117
www.animalcenter.org/education
PreK-8th grade; June 17-August 8
Our Goal: To provide an opportunity for children to interact with and learn about the animals who share our world. As they have fun, campers learn respect, compassion and how to provide a lifetime of care for animals. Our camp provides enthusiastic staff, hands-on animal encounters, guest speakers, and fun animal-related crafts, games & activities that are age and developmentally appropriate. Sign up for one day or the whole week! Hurry, space is limited!

Mega Arte Riding Camp


San Elijo Hills - 760-822-4778
www.ridingacademy.biz
Ages 4-18; June-August
Learn how to ride horses one-on-one with our certified instructors. Daily activities include riding, feeding, grooming, tacking-up, farm animal care & horse-related art projects. Also interact with tame farm animals, including our llama, bunnies, ducks & chicks. Limited to only 8 campers to accommodate each child's individual needs.

Nature Day Camps at Living Coast Discovery Center
Chula Vista - 619-409-5908
www.thelivingcoast.org
Ages 4-18; June 11-July 24
Animal lovers won't want to miss the summer day camp programs at the Living Coast Discovery Center. This unique zoo and aquarium is located on San Diego Bay in Chula Vista. Camps encourage hands-on exploration of nature, animals, science and the great outdoors. Kids and teens are able to get up-close and learn more about a wide range of animals native to the Southern California coastal region, including endangered sea turtles, sharks, rays, jellies, eels, snakes, tortoises, octopuses, owls, hawks, eagles, falcons, shorebirds and more. Campers can watch the daily animal feedings and go behind the scenes to meet, feed, touch and ask questions about their favorite Discovery Center animals. The Living Coast Discovery Center's camps explore the best nature has to offer, creating memories that will last a lifetime. With age-appropriate program targeted for preschoolers through high school students, activities include up-close wildlife encounters, scientific discoveries, career exploration, nature hikes, arts and crafts, group games and outdoor fun. Sample camp programs include "NIU: Nature Investigation Unit," in which they play detectives to uncover clues to solve a natural mystery, or "The Apprentice," where they can gain hands-on experience as field biologists.

Safari Park Summer Camp


Escondido - 619-718-3000
www.sandiegozoo.org/park
Ages 4-17; June-August
Discover an adventure like no other at the San Diego Zoo Safari Park! Interact with rhinos & giraffes, meet meerkats, get close to cheetahs, feed okapis and discover African wonders! This is hands-on, be-a-part-of-it fun! Overnight camp available for grades 6-8. If your children love animals, the Safari Park is the place for them this summer.

San Diego Zoo Summer Camps


Balboa Park - 619-718-3000
www.sandiegozoo.org
Ages 4-17; June-August
Explore the wonderful world of animals through these 5-day adventures. All camp programs include tons of fun: animal encounters, behind-the-scenes visits, bus rides, games and "snafts" (edible food crafts)! The famous Dr. Zoolittle, along with other entertainers, will do midday shows that are sure to be a hit with campers of every age.

SeaWorld Camp
San Diego - 800-25-SHAMU
www.SeaWorld.org
K-12th grade; June-August
SeaWorld Camps bring campers incredibly close to their favorite amazing animals. Plus, they have a blast exploring SeaWorld's thrilling rides, spectacular shows and awesome attractions. Day camps for K-9th grade. Resident camps for 5th-12th grade. Ask about Career Camp for 10th-12th grade students!

Sweetwater Horse Camp
Bonita - 619-475-3134
www.SweetWaterHorses.com
Ages 5-14; June 10-Aug 30; Sept 30-Oct 4
Summer and Fall day camps. Teaching kids to ride since 1985 and creating memories that last a lifetime! Horse camp for ages 7-14: Mon-Fri, 9 am-4 pm. Campers ride (3 hours/day) and handle horses daily. Pony Time Camp for ages 5 & 6: Tues-Fri, 10 am-2 pm.

DRAMA/THEATER

Children's Creative & Performing Arts Academy
North Park - 619-584-2454
www.ccpaasd.com
PreK-12th grade; June 17-August 30
The CCPAA summer program provides all participants with academics, arts and sports in a fun and supportive setting. Campers have the opportunity to participate in field trips, computer classes, dance recital, art show and theater production. A Montessori program with arts, music, dance and Spanish included!

CYT San Diego


Countywide - 619-588-0206
www.cytsandiego.org
Ages 5-18; June-August
CYT Musical Theater Summer Camps are one of the most affordable quality musical theater camps in California. There are 5 different camp themes this year, happening all over San Diego County from mid-June to early August. Camps & activities are broken up by age, ranging from 5-18. At our day camps for younger students, campers are placed on teams (red, green, blue etc). In the morning, they rotate with their team to a variety of theater classes including dance, drama & voice taught by qualified instructors. After lunch, campers play exciting outdoor games before they come together with all the teams for showcase rehearsal. All campers perform in the musical theater showcase for family and friends at the end of the week, featuring a variety of songs, dances and drama. CYT San Diego also offers a week-long, overnight camp for ages 13-18. This year we will also be hosting an advanced, 2-week day camp for older students ages 14-18. To find out more about all of our camps, please give us a call or visit our website!

San Diego Junior Theatre
Balboa Park, La Jolla - 619-239-1311
www.JuniorTheatre.com
Ages 3-18; June 10-August 30
Join Junior Theater this summer and experience the wonderful world of performing arts where campers will take classes in acting, dance, & singing. Traditional, Performance, Specialty & Advanced camps available in Balboa Park. Junior Theatre also provides K-3 camps in La Jolla.

DANCE

California Ballet School
Kearny Mesa - 858-560-5676
www.californiaballetschool.com
Ages 5-Adult; June 17-August 16
California Ballet School offers a complete Summer Dance Camp designed to complement a student's year-round training and explore new techniques. Beginning dance camps available for ages 5-10 as well as intermediate & advanced workshops for older, more experienced dancers.

City Ballet's Dance Camps
Pacific Beach - 858-274-6058
www.cityballet.org
Ages 4-18; July-August
City Ballet offers two 2-week sessions of fun filled actitives that include ballet technique, dance related crafts and mini-performances. Camps are open to beginners through pre-professional students and offer seven different levels of instruction.

Dance Camps and Ballet Intensives
Sorrento Valley - 858-320-0033
www.delmarballet.com
Ages 5-18; June-August
Del Mar Ballet offers week-long, 1/2 day introductory Dance Camps for ages 5-8 (no experience required) including ballet, jazz and hip-hop; a 2-week Junior Ballet Intensive for ages 9-12 (with experience) and a 3-week Senior Ballet Intensive for more advanced dancers with at least one year on pointe. Call now for more information!

San Diego Civic Youth Ballet
Balboa Park - 619-233-3060
www.sdcyb.org
Ages 4-10
Want to learn the art of ballet this summer? San Diego Civic Youth Ballet offers half-day camps for children ages 4-10 in the heart of Balboa Park! Camp consists of a daily ballet class where students are introduced to the technical aspects of ballet as well as the concepts of musicality and performance. Other camp activities include arts & crafts, jazz classes, performance rehearsals, and field trips to other cultural institutions in Balboa Park. Each week of camp culminates in an in-studio performance where family and friends are invited to see what students have learned at camp. For information on dates, times, and tuition, please visit our website or call to enroll today. San Diego Civic Youth Ballet also offers intensive summer training programs for intermediate and advanced dancers. Please call to schedule an audition.

MUSIC

California Music Studios
Countywide - 800-227-6222
www.CaliforniaMusicStudios.com
Summer lessons
Lessons in your home or one of our studios. Since 1987, our unique approach to private music lessons has helped thousands of students realize their musical goals. We carefully match pre-qualified teachers to meet your goals & objectives. Each music lesson program is supported and monitored by our highly trained staff to assure the highest quality, and your continued satisfaction.

Music Lessons
Countywide - 800-252-1508
www.takelessons.com
Ages 6-16; June-September
TakeLessons.com can help you find a great music teacher for the summer or year round! With over 35 music lesson options including singing, guitar, piano, drum and voice lessons, TakeLessons.com can help you become a star this summer.

WATERSPORTS

Aqua Pros Swim School


Clairemont or Your Home - 619-209-2990
www.aquapros.org
Infants-Adults; Summer lessons
We are dedicated to provide a professional year-round learn-to-swim program for all ages. We strive for each individual to reach their full aquatic potential. We teach how to become competent in the water regardless of ability. We emphasize proper swimming techniques. Safety in the water is our #1 priority.

Bubbles Swim School


Spring Valley - 619-660-0128
www.bubblesswimschool.com
Ages 2 mos.-Adult; Summer lessons
Early positive exposure to a water environment, along with qualified instruction, will prepare your child for a lifetime of aquatic fun. Enroll now!

Camp Wave House at Belmont Park
Mission Beach - 858-228-9303
www.WaveHouseAthleticClub.com/CampWaveHouse2013
Ages 7-13; June 24-August 16
Camp Wave House, San Diego's coolest camp, offers the ultimate California beach lifestyle experience for boys and girls between the ages of 7-13! Located in the heart of Belmont Park, on the surf and sand of Mission Beach, the camp offers activities such as wave riding, beach games, surfing, amusement park rides, laser tag, slip'n'slides and much more! Sessions start in June!

Floaties Swim School Summer League
Poway - 877-277-7946
www.floatiesswimschool.com
Ages 5-10; June-August
Camp is for swimmers who are comfortable enough in the water to swim full laps on their own and have an awareness of the four strokes. Younger and older swimmers are welcome as long as they meet the above criteria.

Murray Callan Swim Schools
Pacific Beach - 858-273-7946
San Marcos - 760-744-7946
www.murraycallanswimschools.com
Summer lessons

Noonan Family Swim School


Multiple locations - 858-451-0794
www.noonanfamilyswimschool.com
Ages 3 & up; Summer lessons
Noonan Family Swim School, Inc. is offering its 2-week summer swim lesson programs. Get a jump start on swimming by participating in swim class Monday through Thursday. We offer summer sessions at all of our locations - San Diego, Del Mar, 4S Ranch, Carlsbad and Murrieta.

Southwestern Yacht Club
San Diego Bay - 619-222-0438
www.SouthwesternYC.org/juniors


SPORTS

Camp Flips Elite Gymnastics Academy
El Cajon - 619-441-5900
www.EliteGymnastics.com
Ages 4 & up; June 24-August 30
2013 Summer camp dates: Week 1 begins June 24; Week 2 begins July 1 (4-day camp); Week 3 begins July 8; Week 4 begins July 15; Week 5 begins July 22; Week 6 begins July 29; Week 7 begins August 5; Week 8 begins August 12; Week 9 begins August 19; Week 10 begins August 26. Camp times: 9 am-3 pm with optional extended care 8-9 am & 3-5:30 pm. Cost: 1 wk = $125, 2 wks = $120/wk, 3 wks = $115/wk, 4 wks = $110/wk, 5 wks = $105/wk, 6+ wks = $100/wk (BEST DEAL!). Extended care: $50/wk per camper. Single days may be purchased in the gym at a rate of $25 per camper. Payment is due at time of registration.

Flip Force San Diego
Kearny Mesa - 858-278-3547
www.FlipForceSanDiego.com
Ages 4-18; July 8-August 23
We offer camps for Trampoline & Tumbling, Parkour and Circus Acrobatics. You can try them all! Choose full day (9:30am-3 pm) or half day (9:30 am-12 pm). You may sign up by the week or by the day. Call for more information or sign up online.

Gyminny Kids Gymnastics


Rancho Bernardo - 858-451-0204
www.GyminnyKids.com
Ages 3-15; June 10-August 30
Gyminny Kids camps are a great way for your children to spend the day. They will have fun trying gymnastics, games, our Bungee Bouncer system and arts & crafts. Choose morning, afternoon or all-day camp. Campers must be potty trained. Bring lunch for full-day camp. Early drop-off/late pick-up available for a fee.

MotoVentures Kids Dirt Bike Day Camp
Anza, CA - 877-260-MOTO
www.motoventures.com
Ages 5-17; July & August
We offer dirt bike training for beginners and novices ages 5 & up. Small classes and individual attention is given to each child by our professional instructors. We supply everything including bike, riding gear, drinks and lunch. Call for reservations.

Poway Gymnastics Summer Camps
Poway - 858-748-1716
www.powaygymnastics.com
Ages 5 & up; July 8-August 9
Weekly camps run from 9 am-3 pm. Campers will learn basic gymnastics with proper technique on all four events, do arts & crafts, play games, bounce on trampolines, enjoy our inflatable, and perform all the gymnastics they learned for their parents on Friday. All children will get a medal and a certificate.

San Diego Ice Arena Ice Skating & Hockey Camp
Mira Mesa - 858-530-1825
www.sdice.com
Ages 6-12; June-August
Camps are designed to be a fun learning experience for beginner to intermediate ice & hockey skaters. Campers will get 30 min. instructional lessons daily followed by a 3-hour public session. Skates and equipment are provided. Check your local YMCA for program dates and details.

Sky High Sports, The Trampoline Place
Miramar - 858-693-JUMP (5867)
http://sdo.JumpSkyHigh.com
Sky High Sports is a unique trampoline fun center. This facility has been designed and created for one purpose: To have FUN! Come and improvise! Whether you flip forward or flip backward, you will definitely flip out for Sky High Sports! You can free-bounce and do tricks all day, or you can join us for some of our organized activities, like our trampoline dodgeball and rope swings! As long as you like to bounce, Sky High Sports is for you. Everyone is welcome. Come by for an hour or two and have some fun!

ACADEMIC FOCUS

Mission Bay Montessori Academy
University City - 858-457-5895
www.mbmacademy.com
Ages 6-12; June 24-August 16
Dreaming about summer? We are! Students have many things to choose from at MBMA, academic, fun, creative, challenging! Whether your child attends for 2 wks. or 2 months, 9 am-3 pm or you need extended care, we have it. Bring a friend!

Renaissance Village Academy
Scripps Ranch - 858-564-9622
http://rva.us.com
K-12th grade; June 24-August 1
K-3rd grade: 6 one-week programs, sign up for AM, PM or whole day. Math, thinking skills, traditional folklore, games. Limit 10 students. Grades 4-12: two 3-week programs, sign up for specific classes (writing, math, vocab, logic) or the whole day. Limit 15 students. Monday-Friday.Priority/discount given to full-day students.

Summer University at La Jolla Country Day
La Jolla - 858-453-3440
www.ljcds.org
Ages 3-18; June-August
Welcome to La Jolla Country Day School's Summer School program where students from Tiny Torreys (age 3) to Grade 12 will find a wide-range of courses to help challenge, inspire and rock their world. Current students as well as friends of the Country Day community and visiting guests may attend Summer Courses at La Jolla Country Day.

PLAY BASED

FUNBelievable Play
Lakeside - 619-456-2474
www.funbelievableplay.com
Ages 3-10; June-August
Our multi-activity camps are perfect for boys and girls. Activities include playtime and games on our giant play structure, group games, parachute, arts & crafts, family movie and snack. Let your kids run, jump, climb, be creative and meet new friends at our fantastic morning camps.

Kid Ventures Camp


Pacific Beach - 858-272-2266
Chula Vista - 619-651-8622
www.indoorplaysandiego.com
Ages 3-8; June 10-August 30
Adventure, wonder and delight are abound as Kid Ventures Camp provides a camp experience to remember! KV Camp offers kids opportunities to exercise their imaginations, flex their creative muscles and enjoy being a kid! As summer temperatures soar, KV camp remains the coolest kids camp around!

Pari Land Camps!
Carlsbad - 760-720-7274
www.pariland.com/en/camps/
Ages 3-7; June 17-August 23
Princess Camp: Learn about famous fairies and cartoon princesses, create wands and a fairy puppet, do hair and make up and many more princess activities! Superheroes Camp: Learn about the super powers of favorite superheroes through storytelling, crafts and much more. Adventures in Science & Nature Camp: Explore the world truth microscope and do different science projects each day: grow crystals, explore magnets, the water cycle and much more. Chef Academy Camp: Includes playtime, hands-on food preparation, nutritional discussions and eating your own creations! Daily Camp: Have fun all day at the largest indoor playground in North County. Ask about Summer Art Camp, too!

OVERNIGHT/RESIDENT CAMPS

Camp Oliver
Descanso, CA - 619-445-5945
www.CampOliver.org
Ages 5-17; June 23-August 23
Camp Oliver offers day and resident camp programs for ages 5-17. Campers experience a variety of programs: archery, low-ropes challenge and team building, swimming, hiking, nature studies and outdoor education programs, overnights under the stars, cooking outdoors, nature-arts & crafts, sports, CIT Training for teens and more.

CYT Theater Arts Camp
(see Drama/Theater)

Safari Park
(see Animal Encounters)

SeaWorld Camp
(see Animal Encounters)


SCHOOLS OFFERING SUMMER PROGRAMS

Extended School Services (ESS)
La Mesa & Spring Valley - 619-668-5700
www.lmsvsd.org/domain/250
1st-8th grade; June 17-August 9
Affordable, quality summer childcare including weekly field trips and/or assemblies. We offer a well-rounded enrichment program provided by qualified and caring staff members.

Honey Bear Preschool & Childcare
Point Loma - 619-224-4733
www.HoneyBearChildcareCenter.com

Innovations Summer Camp
Scripps Ranch - 858-271-1414
www.innovationsacademy.org
Ages 5-12; June 24-August 16
Affordable week-long thematic camps, such as Stars and Stripes, Under the Big Top, Rainforest Quest and more. Half-day or full-day options with before care at 7 am. Children have choices within camps, including cooking, Spanish, dancing, arts & crafts and science experiments.

Temple Solel Early Childhood Center
Cardiff - 760-944-1285
www.templesolel.net


>> Find more information in our camp extravaganza section!

Updated: June 19, 2013