San Diego Family: Digital Issues
San Diego Family Magazine - October 16
October 2016 ISSUE -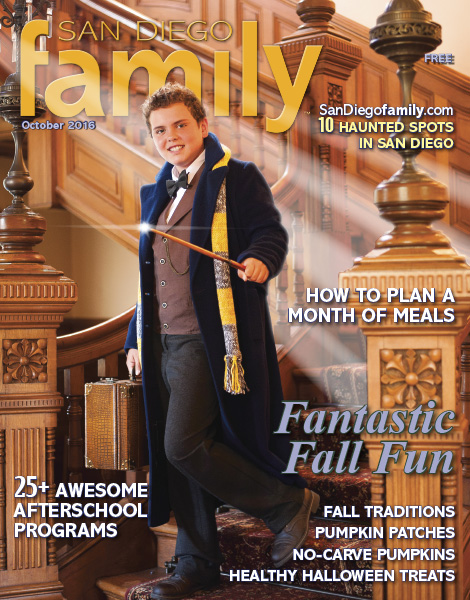 October in San Diego
and it's time for fantastic Fall fun.
How to Plan a Month of Meals
Plus, 17 ways to use rotisserie chicken
Test Anxiety
How to slay the dragon
Tech Talk: Healthy Media Use
Age-by-age guidelines
Extraordinary Kids
Find their calling in extracurricular activities
Afterschool Programs for Kids on the Go
special advertising section
Team Sports vs. Individual Sports
Which is right for your child?
7 Fun Fall Traditions for Families
Plus, San Diego pumpkin patches

No-Carve Pumpkins
Alternative decorating ideas for spooky fun
Healthy Halloween Treats
Festive low- and no-sugar treats
October Calendar of Family Events

Reader's Page - Halloween
Featuring San Diego kids in costume




Check out San Diego Family's Pinterest Boards for educational resources, holiday round-up (including crafts and recipes), party ideas, last-minute and DIY crafts, and more!
Find past digital issues of San Diego Family Magazine here >