San Diego Family: Digital Issues
San Diego Family Magazine - July 16
July 2016 ISSUE -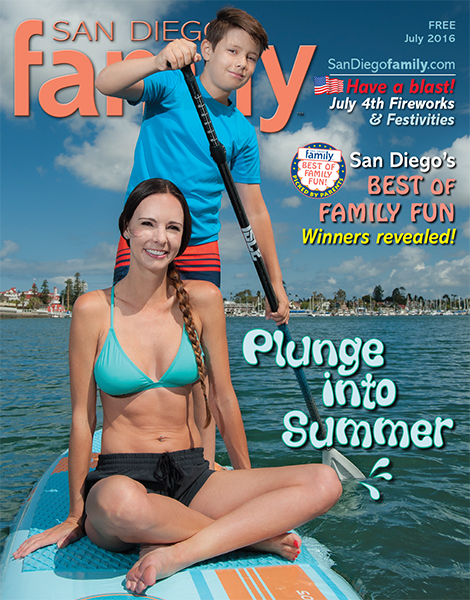 Plunge into Summer! It's the Summer of Fun issue from San Diego Family Magazine. This Month is the announcement of the Best of Family Fun Winners.
The Dad Days of Summer
Parenting wisdom from dad
Make the Most of Summer Camp
Tips to maximize the experience
9 Summer Boredom Busters
Engaging activities for your family
Outdoor Toy Review
Kid-tested, parent-approved summer toys
Watermelon Treats
Festive snacks for summer entertaining
DIY Patriotic Gear
Decorate shorts and flip-flops for July 4
Outdoor Summer Concerts
Why to attend as a family
July Calendar of Family Events
Fun-tastic Fourth of July
Fireworks displays, parades and festivities
Take Me "In" to the Ballgame
Host a baseball themed party at home

Check out San Diego Family's Pinterest Boards for educational resources, holiday round-up (including crafts and recipes), party ideas, last-minute and DIY crafts, and more!
Find past digital issues of San Diego Family Magazine here >