Afterschool Activities
Fall 2016 Guide to Afterschool Activities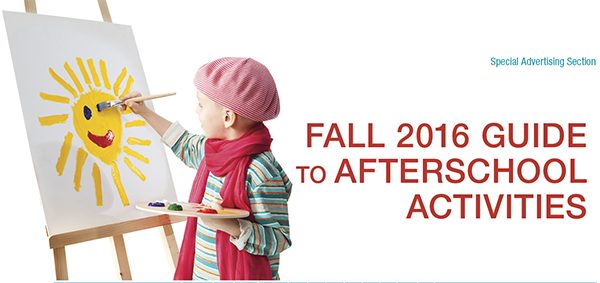 Now that school is back in session, find the perfect afterschool activity for your kids right here in our annual chart listing. There's something for every interest and personality from sports and arts to language and tutoring programs. Remember to tell our advertisers you saw their ad in Family Magazine! SN indicates companies that are certified to care for children with special needs.

DOWNLOAD this chart!
Print it and take it with you!
Sample of chart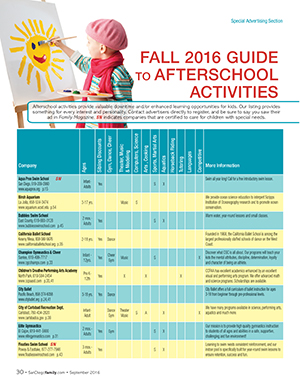 ----------
Published: September 2016