Over 600 Things To Do in San Diego
Family-Friendly Bird Encounters in San Diego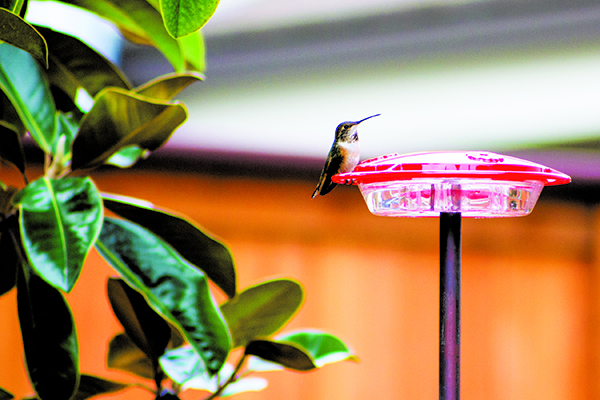 San Diego has a plenty of opportunities for bird watching and kid-friendly bird encounters. If you want to learn more and really get to know San Diego's feathered friends, read How to Start Bird Watching with Kids. In the meantime, visit these local San Diego treasures for family fun with birds.

Living Coast Discovery Center
1000 Gunpowder Point Dr., Chula Vista
619-409-5900
www.thelivingcoast.org
Visit the aviary or go on a scheduled Bird Walk (free with admission).

Silverwood Wildlife Sanctuary
13003 Wildcat Canyon Rd., Lakeside
www.sandiegoaudubon.org/our-work/sanctuaries/silverwood-wildlife-sanctuary
Offering trails, an education center and a wildlife observation area, the Silverwood Wildlife Sanctuary is a great venue for families to explore San Diego's birdlife.

Free Flight Exotic Birds Sanctuary
2132 Jimmy Durante Blvd., Del Mar
858-481-3148
www.freeflightbirds.org
Observe and interact with parrots. Visit the website for information about Parrot Camp for kids and the Junior Docent program for teens.

Lindo Lake County Park
12660 Lindo Ln., Lakeside
619-443-1666
www.sandiegocounty.gov/parks/picnic/lindolake.html
Linda Lakes County Park is a beautiful spot to observe waterbirds, especially during the winter months. Take advantage of their incredible bird watching views and sit down to a picnic with your family.

Tijuana Estuary
301 Caspian Way, Imperial Beach
619-575-3613
http://trnerr.org
With hundreds of different types of birds to see, the Tijuana Estuary is a fantastic family-friendly site for bird encounters. Be sure to check out their free children's Jr. Rangers program, which offers young students opportunities to learn about all sorts of wildlife.

San Elijo Lagoon Ecological Reserve
2710 Manchester Ave., Cardiff-by-the-Sea
760-634-3026
www.sanelijo.org/naturecenter.html
San Elijo Lagoon is known for its bird life and diverse plant communities. Its nature center offers family-fun days, family discovery days, children's story time, and more opportunities for kids to become involved in bird and wildlife exploration.

Louis Stelzer County Park
11470 Wildcat Canyon Rd., Lakeside
619-561-0580
www.sandiegocounty.gov/parks/picnic/stelzer.html
The only county park that is specifically designed for kids and adults with physical disabilities, this is a great park for relaxing family hikes and birdwatching. After seeing the local birdlife, you can take your kids to the playground or have a barbecue in their picnic area.

San Diego Zoo's Safari Park – Lorikeet Landing
15500 San Pasqual Valley Rd., Escondido
760-747-8702
www.sdzsafaripark.org/animal-encounters

Get up close and personal with colorful rainbow lorikeets as they enjoy nectar offered by visitors. Exhibit is free with Safari Park admission. Lorikeet food is available for purchase (optional).

---
Lorea Mendiguren is the awesome intern at San Diego Family Magazine.

Do you know of a great kid-friendly bird encounter in San Diego that isn't listed here? Email details to editor@sandiegofamily.com and tell us why you love it.
Published in February 2016