Business Spotlight
Business Spotlight September 2016
Work for San Diego's Finest

Honesty, integrity, trust and diversity are a few of the core values that make up the San Diego Sheriff's Department (SDSD). Want to join their team? SDSD is looking for dedicated individuals to apply.

SDSD careers offer a challenge, build teamwork and promote job satisfaction. Also available are career programs for college students that offer a first look into the department's internal operations.

"The Sheriff's Department has many opportunities to excel in your career," says Deputy S. Kershaw. "I've had many rewarding and eye-opening experiences."

SDSD is committed to the people of San Diego, providing the highest quality public safety, law enforcement and court services in the county. If you're interested in submitting an employment application, written exams and pre-screen orientations are offered four times per month. Visit the SDSD website for more information.

San Diego County Sheriff's Department
9621 Ridgehaven Ct., Serra Mesa
858-974-2000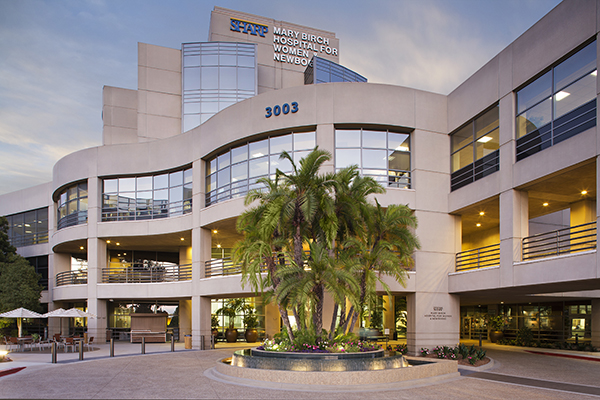 Sharp Mary Birch Hospital for Women & Newborns

Sharp Mary Birch (SMB) is the only hospital in San Diego dedicated to providing exclusive care to women in all stages of life and is renowned for exceptional care of women with high-risk pregnancies. SMB—often identified by the iconic stork on top of the parking structure—has served the local community for 24 years.

SMB is the largest maternity hospital in California, delivering more than 9,400 babies each year. As experts in the birthing process, the hospital provides free resources to new and expecting mothers, including classes in breastfeeding techniques, childbirth preparation, baby care basics, pre-term prevention and more.

The hospital features private rooms that also accommodate a loved one overnight. Free, one-hour hospital tours are available to expectant mothers (in English or Spanish). Visit the website to check tour dates and times and to pre-register.

Download the free app "Sharp Baby" in the app store or Google Play to access interactive tools that make pregnancy and parenthood easier.

Sharp Mary Birch Hospital For Women & Newborns
3003 Health Center Dr., Serra Mesa
858-939-3400

---
Mayka Rosales is the Editorial Assistant at San Diego Family Magazine.
Published September 2016