Totally Teens
San Diego teens! Here you'll find contests, events, scholarship information, volunteer opportunities and resources for tweens and teens in San Diego County. Come back every month for new events and information.
» Parents of teens! Find great articles and resources to help your parenting journey in our Just For You: Teens section.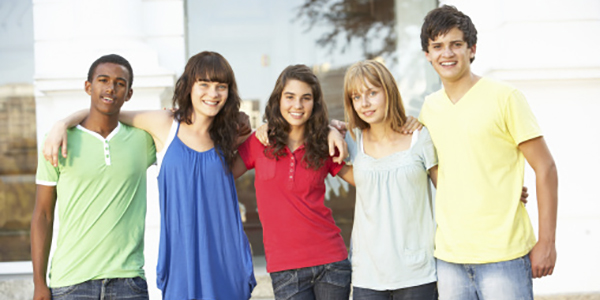 AWARDS/SCHOLARSHIPS/CONTESTS
Encinitas Youth of the Year Award. The City of Encinitas Youth Commission seeks to honor individuals who go above and beyond in serving their community through their leadership abilities and/or their commitment to community service. There will be two recipients: one at the middle school level (grades 7-8) and one at the high school level (grades 9-12). Nominations will be accepted until April 15. For details, go to the Youth Commission page (found under Public Meetings) at www.encinitasca.gov.
Organization for Autism Research Scholarship Program provides $3,000 scholarships to students across the autism spectrum. Individuals with an autism diagnosis (DSM-IV or later criteria) pursuing full-time, post-secondary, undergraduate education or vocational-technical training are invited to apply. Details at www.researchautism.org/news/otherevents/scholarship.asp. Deadline: May 2.
Varsity Tutors Scholarship Contest. Students, ages 16 & up, are invited to join this monthly contest where they can receive a $1,000 college scholarship. Simply write an essay in response to the question of the month. The top five entries with the most votes in social media will be reviewed, and one winner will receive the college scholarship. Details at www.varsitytutors.com/college-scholarship.
Discovery Education 3M Young Scientist Challenge. The next generation of STEM leaders is invited to solve the challenges of tomorrow and compete for $25,000 in this annual science competition for grades 5-8. To enter, create a one- to two-minute video communicating the science behind a new innovation or solution that could solve or impact an everyday problem. Ten finalists will be chosen to participate in an exclusive mentorship program, and receive a trip to the 3M Innovation Center in St. Paul, Minnesota to compete at the final event in October. Entries must be submitted online by April 20. www.youngscientistchallenge.com.
---
EVENTS

Cannibals: Myth & Reality. This one-of-a-kind exhibit lets you discover that cannibals aren't who you think they are. Step into an apothecary shop to find out how the human body has been used as medicine, take a closer look at cannibalism in pop culture, play a giant Operation-style game that teaches visitors about the caloric value of the human body and more. Open daily, 10 am-5 pm. Special fees apply. Recommended for ages 10 & up. San Diego Museum of Man, Balboa Park. www.museumofman.org/cannibals.
My Hero: Contemporary Art & Superhero Action. Discover the secret life of your favorite superheroes in this new exhibit of international artwork where artists re-imagine and give new interpretation to iconic superhero imagery. May 21-Aug. 14. Thurs.-Sat., 10 am-5 pm; Sun., 1-5 pm. $5-$8; ages 12 & under free. The Museum at California Center for the Arts, Escondido, 340 N. Escondido Blvd. www.artcenter.org.
Supervised Skate Session. Grab your board and gear, and head down to Poway Skate Park where you can show off your moves during a supervised skate session for ages 16 & under. May 20, 6-8 pm. Free. Note: Completed waiver forms required for all participants. 13094 Civic Center Dr. www.poway.org; 858-668-4671.
Teen Art Café: Brush and Ink. Join other teen artists in celebrating the exhibit, Brush and Ink: Chinese Paintings from The San Diego Museum of Art Selected by Pan Gongkai, and explore brush and ink techniques used in featured works. Café activities also include art projects inspired by Chinese paintings on display and an after-hours visit through the galleries. May 11, 6 pm. Free. The San Diego Museum of Art, Balboa Park. www.sdmart.org.
---
VOLUNTEER!
Youth Ambassadors Wanted. San Marcos students, grades 9-11, are invited to apply for the San Marcos Youth Ambassador program that offers assistance to the City of San Marcos, local service clubs, charities and Chamber of Commerce events. Gain experience, meet new people and earn community service time. Selected ambassadors will serve a one-year term from July 1, 2016-June 30, 2017. To apply, go to www.san-marcos.net/departments/community-services-parks-recreation/volunteer-opportunities.
Olivewood Gardens and Learning Center. Teen volunteers can assist with special events as well as cooking and gardening instruction for children, and represent Olivewood at community events. Volunteer orientations every second Wed. of the month, 6-7:30 pm. To RSVP, email ally@olivewoodgardens.org. For ages 14 & up. 2525 N Ave., National City. www.olivewoodgardens.org/get-involved/volunteer-orientation.
TOPSoccer. This local soccer program for young athletes with special needs provides a fun and safe environment for them to participate in organized sports. Support the program by being a soccer buddy, and enjoy a rewarding experience! Learn more at www.sandiegosoccerclub.org/TOPSoccer.
City of Poway's Teen Volunteer Program. Assist the Community Services staff in planning, organizing and facilitating various recreation activities for the City of Poway and surrounding communities. Volunteer duties may include games and sports, arts and crafts, music, outdoor activities and more. Must be at least 14 years old. For details and to apply, email teenvolunteers@poway.org or go to http://ca-poway.civicplus.com/536/Volunteer-Opportunities-for-Teens.
---
TALENTED TEEN WRITERS WANTED!
Do you have a story to tell? Do you have an opinion on a current issue? We're looking for writers, ages 13-18, to be published as guest columnists for our Teen Life column. Essay must be no more than 800 words. Submit articles via email as a text document to editor@sandiegofamily.com. For guidelines, visit our "Teen Life & Youth Voices" page.

---
Help Spread the Word! Email information about events, contests, scholarships and volunteer opportunities for teens to jenny@SanDiegoFamily.com. Include brief description, date, time, address, cost, contact number and website. Submission does not guarantee publication. Deadline for the June issue: May 1.
---
» Visit our summer camp section to read Teens Wanted: Counselors in Training, a list of great summer camp volunteer opportunities for San Diego teens.

» To find more volunteer opportunities, visit our Donations, Volunteers, and Local Fundraisers page.
---
Updated: April 2016