Totally Teens
San Diego teens! Here you'll find contests, events, scholarship information, volunteer opportunities and resources for tweens and teens in San Diego County. Come back every month for new events and information.
» Parents of teens! Find great articles and resources to help your parenting journey in our Just For You: Teens section.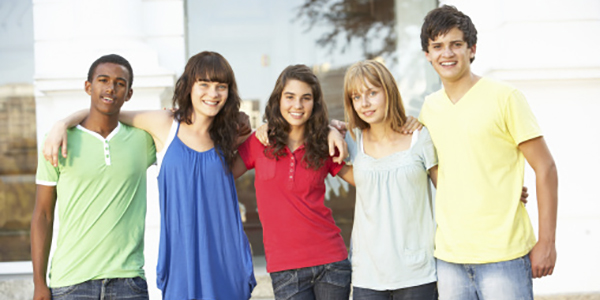 CONTESTS
Fly Your Ride! Competition. The San Diego Air & Space Museum encourages local students, grades 6-12, to let their creativity 'soar' in this contest that involves building a vehicle (no larger than a shoebox) that can slide down a ramp and jump over a gap. Cool prizes are up for grabs! Blueprints due on Jan. 27; competition day is April 11. Learn more at www.sandiegoairandspace.org.
---
EVENTS

Teen Zumba. Start the year with fun and fitness! Jan. 31, 10-11 am. Free. For ages 12-18. Fallbrook Branch Library, 124 S. Mission Rd. www.sdcl.org; 760-731-4650.
AEG Presents "So You Think You Can Dance: 2015 Tour." See this season's Top 10 finalists show off the hottest moves on stage! Jan. 26, 7:30 pm. Call for tickets. Jacobs Music Center, Copley Symphony Hall, 750 B St., downtown San Diego. www.sandiegosymphony.org; 619-235-0804.
Spirits of the Trail. Journey into the open lands of our forefathers with an MTRP guide, and learn how nature and its treasures have sustained generations of San Diego residents. Jan. 10 & 24, 9:30-11 am. Free. Meet inside the Visitor Center. Mission Trails Regional Park, One Father Junipero Serra Trail, San Carlos. www.mtrp.org; 619-668-3281.
Library Lock-in. A scavenger hunt, challenges, food, entertainment and more at this after-hours event for grades 6-12. Jan. 16, 6-9:30 pm. Parental permission required. Email ariadna.jimenez@sdcounty.ca.gov for details. Encinitas Branch Library, 540 Cornish Dr. www.sdcl.org; 760-753-7376.
---
VOLUNTEER!
Be a Homework Coach for the San Diego Public Library. Help students, grades K-8, with their assignments in English, math, science and other subjects. Training will be provided; no prior teaching experience necessary. For ages 15 & up. Register at www.volunteermatch.org.
---
TALENTED TEEN WRITERS WANTED!
Do you have a story to tell? Do you have an opinion on a current issue? We're looking for writers, ages 13-18, to be published as guest columnists for our Teen Life column. Essay must be no more than 800 words. Submit articles via email as a text document to editor@sandiegofamily.com. For guidelines, visit our "Teen Life & Youth Voices" page.

---
Help Spread the Word! Email information about events, contests, scholarships and volunteer opportunities for teens to jenny@SanDiegoFamily.com. Include brief description, date, time, address, cost, contact number and website. Submission does not guarantee publication. Deadline for the March issue: February 1.
---
» Visit our summer camp section to read Teens Wanted: Counselors in Training, a list of great summer camp volunteer opportunities for San Diego teens.

» To find more volunteer opportunities, visit our Donations, Volunteers, and Local Fundraisers page.
---
Updated: January 2015