Totally Teens
San Diego teens! Here you'll find contests, events, scholarship information, volunteer opportunities and resources for tweens and teens in San Diego County. Come back every month for new events and information.
» Parents of teens! Find great articles and resources to help your parenting journey in our Just For You: Teens section.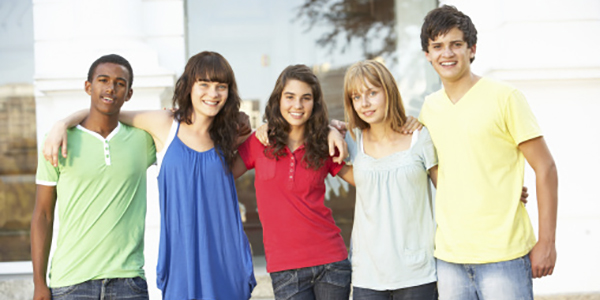 AUDITIONS

Old Globe's 2015 Summer Shakespeare Intensive. This four-week program is a unique opportunity for high school actors and actresses to refine their skills as performers in a professional setting. The Intensive will take place on Saturday, July 11, and on weekdays from July 13-Aug. 10. Program will culminate with a public performance of two Shakespeare plays on Aug. 10 on the Donald and Darlene Shiley Stage in the Old Globe Theatre. Auditions on March 21 & 22; by appointment only. For more information, visit www.theoldglobe.org/summerintensive or email globelearning@theoldglobe.org.
---
EVENTS

"Flight of the Lawnchair Man." Loosely based on a true story, this musical reminds us that dreams can come true if you believe in yourself. Feb. 6-15; visit website for show times and fees. For ages 12 & up. Off Park Theatre at Roosevelt Middle School, 3366 Park Blvd., San Diego. www.juniortheatre.com; 619-239-8355.
Teen Night Out. Games, arts and crafts, snacks, prizes and more. Feb. 28, 4-9:30 pm. Free; call to register. For grades 6-9. Poway Community Park, 13094 Civic Center Dr. www.poway.org; 858-668-4671.

Bio Days: A Career Experience for Teens. Whether you're interested in a career working with animals or just love science and critters, this two-day event of up-close animal encounters is sure to be memorable and rewarding. Learn how to care for wildlife, feed animals, prepare diets and participate in hands-on activities. Feb. 7 & 8, 9 am-4 pm. Call for fees and to register. Living Coast Discovery Center, 1000 Gunpowder Point Dr., Chula Vista. www.thelivingcoast.org/programs/biologist-day-camps; 619-409-5908.
Jr. High Jamz at Urban Jungle Fun Park. Hang out with friends and enjoy a night of jumping, climbing, sliding and racing! Feb. 6, 13 & 20, 8:30-11:30 pm. $5-$12. For grades 6-8. 8711 N. Magnolia Ave., Santee. www.urbanjunglefunpark.com/jhjamz.
Teen Screen at San Diego Jewish Film Festival. This annual event offers a pizza party, the featured film, Havana Curveball, and a post-film discussion. Feb. 10, 6 pm. Free; call to RSVP in advance. Clairemont Reading Town Square 14, 4665 Clairemont Dr., San Diego. www.sdjff.com; 858-362-1330.
Teen Art Cafe. Meet other artists, make art and view the recent installation of the South Asian, Southeast Asian and Persian Art galleries. Feb. 18, 6-8 pm. Free. For details, email teencafe@sdmart.org. The San Diego Museum of Art, James S. Copley Auditorium, Balboa Park. www.sdmart.org.
---
VOLUNTEER!
City of Poway's Teen Volunteer Program. Assist the Community Services staff in planning, organizing and facilitating various recreation activities for the City of Poway and surrounding communities. Volunteer duties may include games and sports, arts and crafts, music, outdoor activities and more. Must be at least 14 years old. For details and to apply, email teenvolunteers@poway.org or go to http://ca-poway.civicplus.com/536/Volunteer-Opportunities-for-Teens.
---
TALENTED TEEN WRITERS WANTED!
Do you have a story to tell? Do you have an opinion on a current issue? We're looking for writers, ages 13-18, to be published as guest columnists for our Teen Life column. Essay must be no more than 800 words. Submit articles via email as a text document to editor@sandiegofamily.com. For guidelines, visit our "Teen Life & Youth Voices" page.

---
Help Spread the Word! Email information about events, contests, scholarships and volunteer opportunities for teens to jenny@SanDiegoFamily.com. Include brief description, date, time, address, cost, contact number and website. Submission does not guarantee publication. Deadline for the April issue: March 1.
---
» Visit our summer camp section to read Teens Wanted: Counselors in Training, a list of great summer camp volunteer opportunities for San Diego teens.

» To find more volunteer opportunities, visit our Donations, Volunteers, and Local Fundraisers page.
---
Updated: February 2015