Totally Teens
San Diego teens! Here you'll find contests, events, scholarship information, volunteer opportunities and resources for tweens and teens in San Diego County. Come back every month for new events and information.
» Parents of teens! Find great articles and resources to help your parenting journey in our Just For You: Teens section.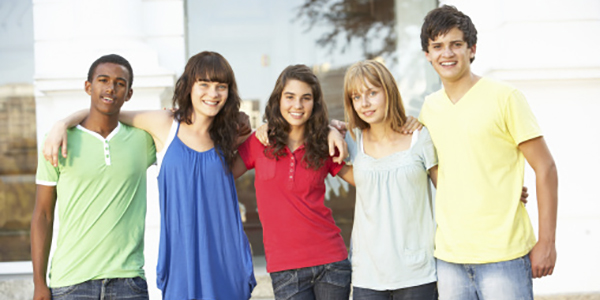 ---
SCHOLARSHIPS
Tobacco-Free Life Academic Scholarship. Tobacco-Free Life awards $2,000 in scholarships each quarter to students, ages 14 & up, who are committed to creating a tobacco-free world. To apply, simply submit a well-researched and evidence-based paper that offers advice to tobacco users. Winners will be chosen based on the content, style and originality of their essays. For essay requirements and scholarship rules, visit www.tobaccofreelife.org/scholarship. Deadline: Oct. 31, 11 pm (PST).

---
EVENTS/CLASSES

Teen Splash Bash. Play water games, enjoy delicious barbecue, win prizes, challenge yourself with an inflatable obstacle course and more. Sept. 16, 5-9 pm. Free. Call to register; space is limited. Poway Community Swim Center, 13094 Civic Center Dr. www.poway.org; 858-668-4671.

"Pippin." Heir to the Frankish throne, the young prince Pippin is in search of the secret to true happiness and fulfillment. He realizes that happiness is found not in extraordinary endeavors but in everyday moments. Through Aug. 13. Fri., 7 pm; Sat. & Sun., 2 pm. For tickets, visit website.For ages 13 & up due to mature humor and themes. Casa del Prado Theatre, Balboa Park. www.juniortheatre.com.

Mira Mesa Teen Nites. Enjoy fun programs every Friday, through Aug. 25, 5:30-8:30 pm. Free. For ages 12 -17. Mira Mesa Community Park, 8575 New Salem St. www.miramesatowncouncil.org/mira-mesa-teen-nites.
Saturday Science Club for Girls: The Great American Eclipse. On Aug. 21, a total solar eclipse will be visible in the United States for the first time in 38 years! Explore the phenomenon of eclipses and prepare for this historical celestial event. Aug. 12, noon-2 pm. $15. Call to pre-register. For grades 5-8. Fleet Science Center, Balboa Park. www.fleetscience.org; 619-238-1233, ext. 806.

---
VOLUNTEER!
City of Poway's Teen Volunteer Program. Assist the Community Services staff in planning, organizing and facilitating various recreation activities for the City of Poway and surrounding communities. Volunteer duties may include games and sports, arts and crafts, music, outdoor activities and more. Must be at least 14 years old. For details and to apply, email teenvolunteers@poway.org or go to http://ca-poway.civicplus.com/536/Volunteer-Opportunities-for-Teens.
---
TALENTED TEEN WRITERS WANTED!
Do you have a story to tell? Do you have an opinion on a current issue? We're looking for writers, ages 13-18, to be published as guest columnists for our Teen Life column. Essay must be no more than 800 words. Submit articles via email as a text document to editor@sandiegofamily.com. For guidelines, visit our "Teen Life & Youth Voices" page.

---
Help Spread the Word! Email information about events, contests, scholarships and volunteer opportunities for teens to jenny@SanDiegoFamily.com. Include brief description, date, time, address, cost, contact number and website. Submission does not guarantee publication. Deadline for the October issue: September 1.
---
» Visit our summer camp section to read Teens Wanted: Counselors in Training, a list of great summer camp volunteer opportunities for San Diego teens.

» To find more volunteer opportunities, visit our Donations, Volunteers, and Local Fundraisers page.
---
Updated: August 2017